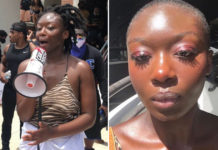 19-year-old Black Lives Matter protester Oluwatoyin "Toyin" Salau has reportedly been found dead a little over a week after she went missing in Tallahassee, Florida.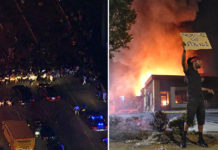 Protesters angry over the police killing of an unarmed black man at a Wendy's drive-thru in Atlanta marched onto the highway late Saturday night (Jun. 13), shutting down part of the Interstate 75/85 downtown connecter, which is a major road through the city, CNN reports.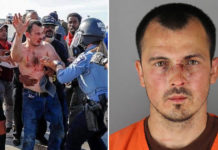 The man who drove a semi-truck at a high speed through a crowd of protesters in Minneapolis got a pretty healthy dose of street justice before being taken into police custody.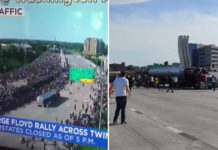 Video footage surfaced showing thousands of Minneapolis protesters scattering as the driver of a tanker truck speeds towards the crowd on the highway.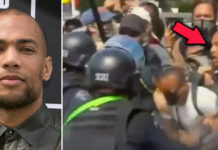 Kendrick Sampson is speaking out after he was attacked by police during Saturday's protests in Los Angeles.
What started off as a peaceful protest quickly turned to chaos and has left parts of the city in flames. However, there is one place that protestors in Atlanta refuse to destroy ... Waffle House.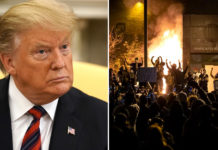 Donald Trump is fed up and sick and tired of being sick and tired about the protests in Minneapolis over the killing of George Floyd by MPD officers.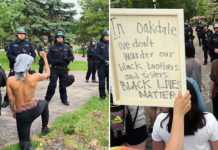 After protesters located the home of Derek Chauvin, the former Minneapolis police officer directly responsible for the death of George Floyd, photos and video footage surfaced showing what appears to be hundreds of Oakdale police officers guarding Chauvin's suburban home.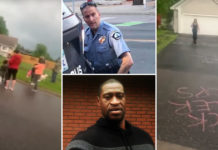 As more information emerges about the police officers involved with the death of George Floyd, video footage has surfaced showing protesters surrounding the home...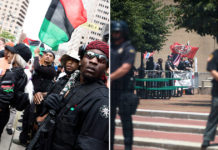 Members of the Ku Klux Klan were vastly outnumbered by hundreds of protesters at a rally in Dayton, Ohio.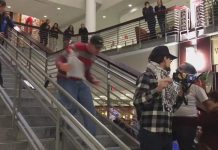 A recent anti-Trump protest at Ohio State was interrupted when a supporter of the Donald decided to end it early by tackling the speaker to the ground.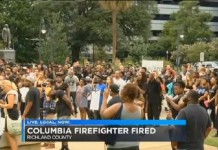 A public servant proves once again why the Black Lives Matter movement is so important. A South Carolina fire captain was fired after writing...