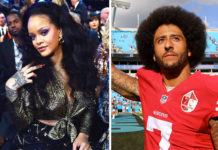 "They offered it to her, but she said no because of the kneeling controversy," an unnamed source told Us Weekly. "She doesn't agree with the NFL's stance."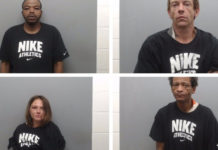 An Arkansas sheriff's office has been accused of forcing people to pose for their mugshots in Nike shirts to mock the company's recent deal with former NFL quarterback Colin Kaepernick.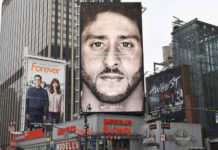 Following their controversial endorsement of Colin Kaepernick, Nike stocks closed at a record high on Friday (Sep. 14) of $83.49 per share—the company's sixth straight day of closing all-time highs.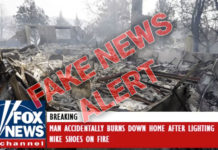 A story about a man who accidentally burned his house down after setting his Nike shoes on fire in protest over the company's ties with Colin Kaepernick is 100% fake news.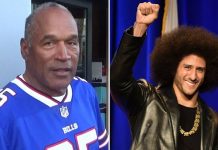 As one of the first black athletes to "transcend race" and do everything in his power to distance himself from Black America and racial injustice, Simpson slams Colin Kaepernick for protesting police brutality.
Sean "Diddy" Combs has expressed his interest in becoming the Carolina Panther's new owner in a video message. "I would like to buy the @Panthers. Spread the word," the Hip Hop mogul wrote on social media. "There are no majority African American NFL owners. Let's make history."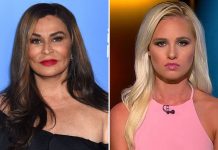 Beyoncé's mom, Tina Knowles Lawson, clapped back at Tomi Lahren and all the haters who took issue with her daughter presenting Colin Kaepernick with a legacy award for combating racial injustice.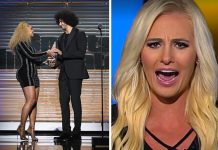 Photos and video footage of the duo instantly went viral on social media, and within hours, Tomi Lahren found herself on the wrong side of a well-deserved Twitter dragging after making a bold attempt at coming for the Queen and Kaepernick.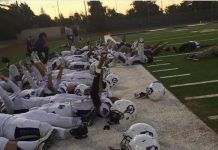 With Colin Kaepernick kneeling beside them, Castlemont High School football players opted to lay on the ground with their hands in the air during the National Anthem.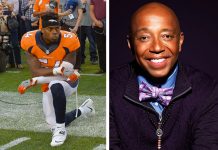 Simmons, who is an activist fighting for equal treatment himself, called Marshall a "great American hero."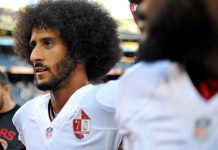 The Kaepernick Chronicles continue as Colin Kaepernick repeated his national anthem protest again last night in San Diego. He once again refused to stand, this...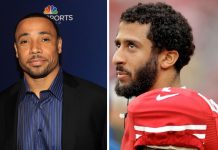 Former NFL safety Rodney Harrison is the latest to join in the discussion on Colin Kaepernick's decision to protest the racial injustices in America by not standing during the National Anthem.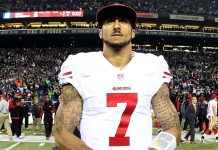 "This country stands for freedom, liberty, justice for all – and it's not happening for all right now," he said. "I'll continue to sit. ... I'm going to continue to stand with the people that are being oppressed."