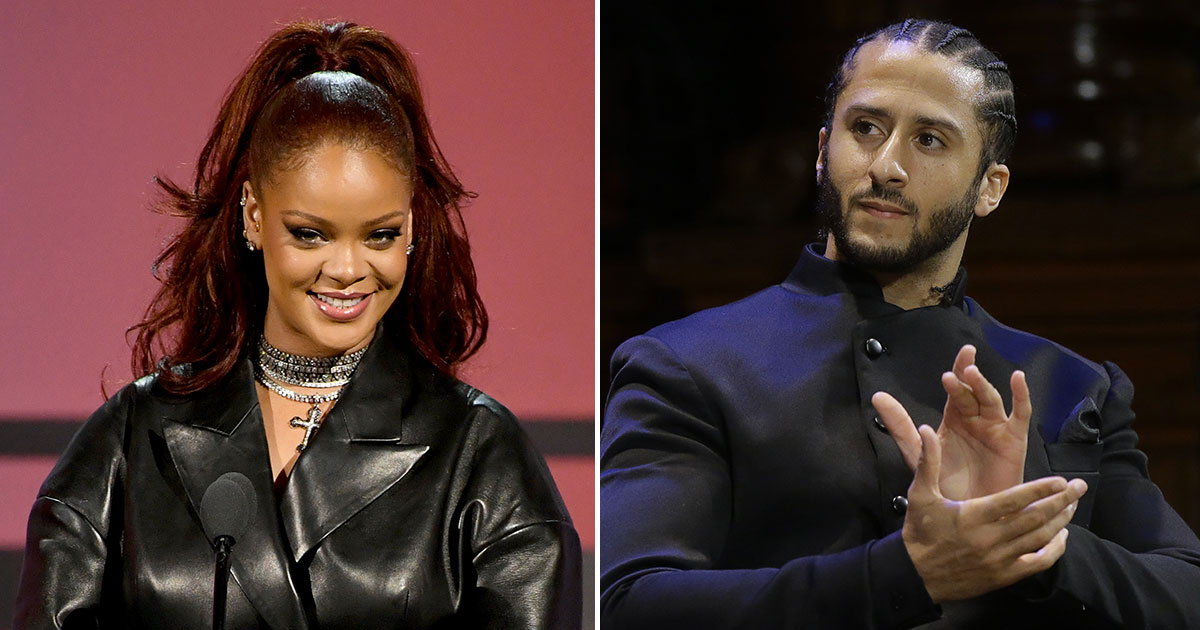 Much like her mentor Jay-Z, Rihanna said no to the Super Bowl last year … and now she's confirming the reports that she declined an offer to perform in support of Colin Kaepernick.
In her cover story interview for Vogue magazine's November 2019 issue, Rihanna was asked about her decision to not perform the Super Bowl halftime show.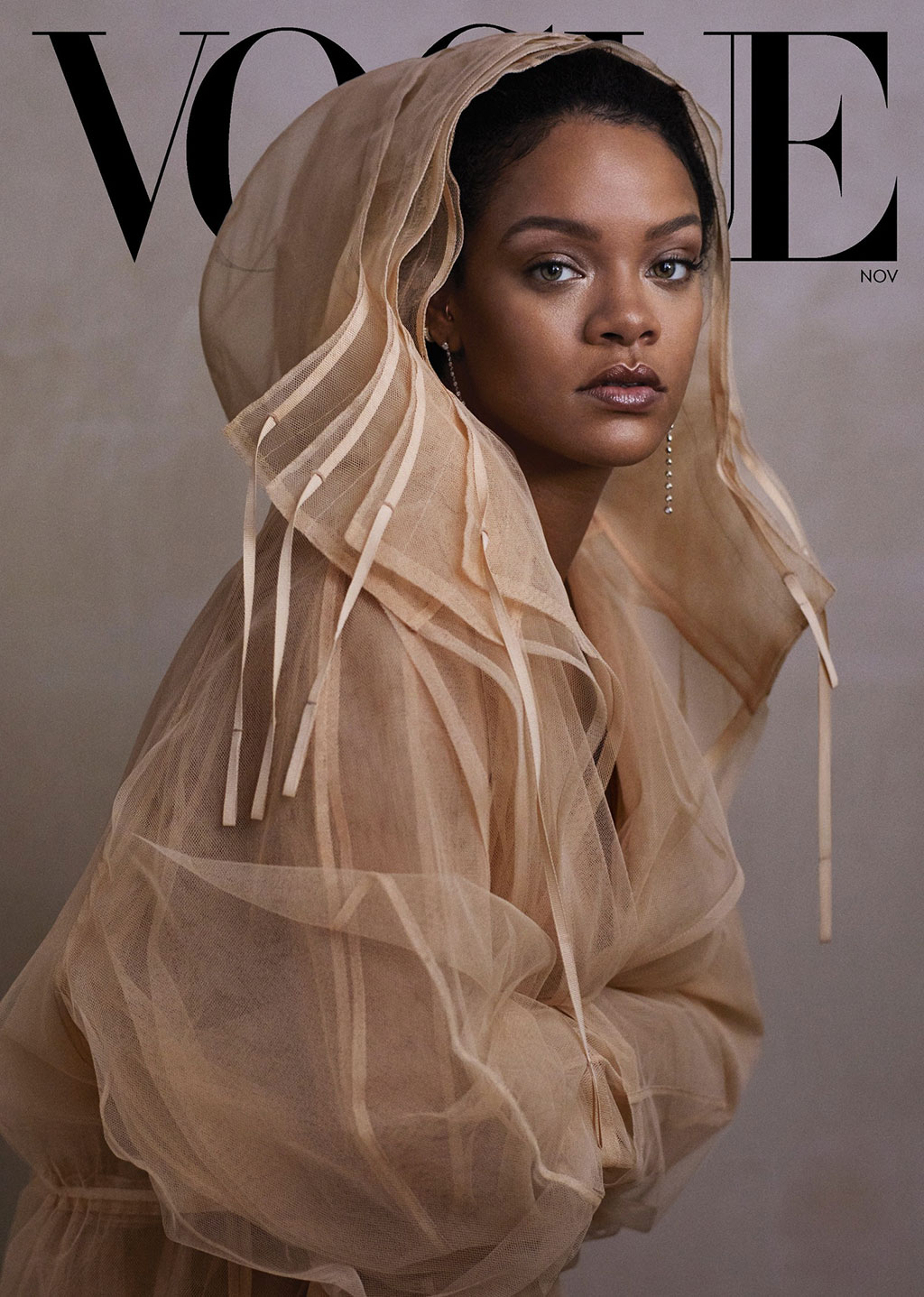 Here's an excerpt (via Vogue.com):
I ask Rihanna if we can discuss politics. "How deep you wanna get?" she says. "However deep you're willing to go," I say.

She signals that I may proceed, and I ask if it's true that she turned down the Super Bowl halftime show in solidarity with Colin Kaepernick.

"Absolutely," she says. "I couldn't dare do that. For what? Who gains from that? Not my people. I just couldn't be a sellout. I couldn't be an enabler. There's things within that organization that I do not agree with at all, and I was not about to go and be of service to them in any way."
There you have it. Rihanna is definitely with Kap!
Politics aside, Rihanna also talked about her highly anticipated forthcoming album, which would be her first project since 2016's Anti.
"I have been trying to get back into the studio," she said. "It's not like I can lock myself in for an extended amount of time, like I had the luxury of doing before. I know I have some very unhappy fans who don't understand the inside bits of how it works."
Rihanna described her next, currently untitled album, which the Navy (her fans) are calling "R9" for now (it will be her ninth) as "reggae-inspired or reggae-infused."
"It's not gonna be typical of what you know as reggae. But you're going to feel the elements in all of the tracks," she said.
"It doesn't matter how far or long removed I am from that culture, or my environment that I grew up in; it never leaves. It's always the same high," she added.
"Even though I've explored other genres of music, it was time to go back to something that I haven't really homed in on completely for a body of work."
Rihanna refused to give a possible release date when asked, and with good reason. Her fans are "scary," as she put it in her own words.
When I ask about a release date, Rihanna's face morphs into a grimace, equal parts amusement and terror.

"No, oh my God, they're gonna kill you for that" she exclaims. "And they're going to kill me more!"

It is so strange to see @badgalriri exhibit any sort of emotion categorizable as fear that for a moment I have no clue who she's talking about. Wait—Vogue? Your record company? The international reggae police?

"I'm talking the Navy—my scary fans," Rihanna clarifies. "But they've earned it," she is quick to add. "They got me here."
Rihanna is a very busy woman these days with multiple businesses (Her Fenty brand alone is POPPIN' POPPIN'), and fans worry that music has become an afterthought for her.
But they needn't worry, Rihanna says.
Does any part of Rihanna foresee a day when she might decide that, in fact, there will be no more music?

"Oh, nooo," she says. "Music is, like, speaking in code to the world, where they get it. It's the weird language that connects me to them. Me the designer, me the woman who creates makeup and lingerie—it all started with music.

"It was my first pen pal–ship to the world. To cut that off is to cut my communication off. All of these other things flourish on top of that foundation."
You can read the rest of Rihanna's interview at Vogue.com.
Be the first to receive breaking news alerts and more stories like this by subscribing to our mailing list.