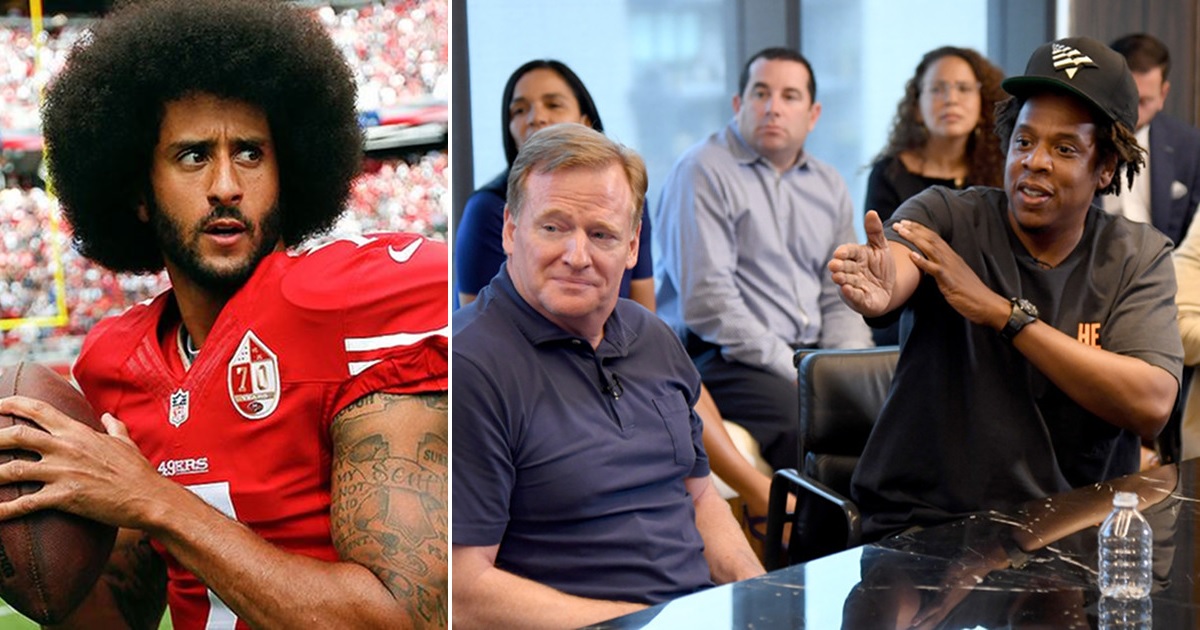 Earlier this week, it was announced that the NFL will host a private workout session for Colin Kaepernick, who has been blacklisted by the league since 2016 after taking a knee during the national anthem to protest police brutality.
24 teams are expected to attend the workout on Saturday (Nov. 16) with the intention of evaluating Kap's abilities and possibly joining a team.
I'm just getting word from my representatives that the NFL league office reached out to them about a workout in Atlanta on Saturday. I've been in shape and ready for this for 3 years, can't wait to see the head coaches and GMs on Saturday.

— Colin Kaepernick (@Kaepernick7) November 13, 2019
Given that the workout was scheduled without Kap's knowledge and announced just this week, many have criticized the session as a sham, especially since the NFL declined to reschedule in order to give Kaepernick more notice.
It was also reported that JAY-Z—who recently signed a partnership between Roc Nation and the NFL over the summer—may have had a role in setting up the workout. We now may know to what extent the rapper was involved, and it might be an act of self-preservation disguised as helping a brother out.
On Friday (Nov. 15), veteran sportscaster Dan Patrick reported on his radio show that Jay personally urged NFL Commissioner Roger Goodell to schedule a workout for Kaepernick because his public reputation took a hit after partnering with the League.
"According to my source, JAY-Z said that he took a reputational bullet for the commissioner when they had that press conference [with] his new role in the NFL. Social agenda. Social injustice. He was gonna help with the entertainment for halftime. All of this.

"My source said that JAY-Z was pressuring the commissioner to do the right thing and have this workout for Colin Kaepernick…JAY-Z said, 'Hey, look, I don't want to be viewed as a sellout here. Now those are my words, not his, but he was saying 'reputational bullet.'"
Following the broadcast, Patrick tweeted that other sources say the Jay-Z narrative is a distraction from the NFL's earnest attempt to work with Kaepernick.
"I have been in touch with other well-placed sources who say that any Jay-Z narrative seems like another distraction to take away from the opportunity facilitated by the NFL for Colin Kaepernick." -Dan.

— Dan Patrick Show (@dpshow) November 15, 2019
A source also gave the same statement to Complex when asked about the allegation Hov pushed for the workout to heal a bruised reputation.
"Any Jay-Z narrative seems like a distraction to take away from the opportunity facilitated by the NFL," the source told the outlet.
After the workout for Kaepernick received skepticism, ESPN's Adam Schefter opined that Goodell "feels bad" about how everything has played out.
"I think Roger Goodell, there's a part of him, the Commissioner, that feels bad about the way that this has unfolded," Schefter said.
"And I think that he believes that he must do his part to try to get a workout for Colin Kaepernick, to try to get interviews with Colin Kaepernick, to try to do his part to get Colin Kaepernick in front of teams," he continued.
Kaepernick has not stopped training since being blacklisted and insists he's ready to get back on the field.
Be the first to receive breaking news alerts and more stories like this by subscribing to our mailing list.