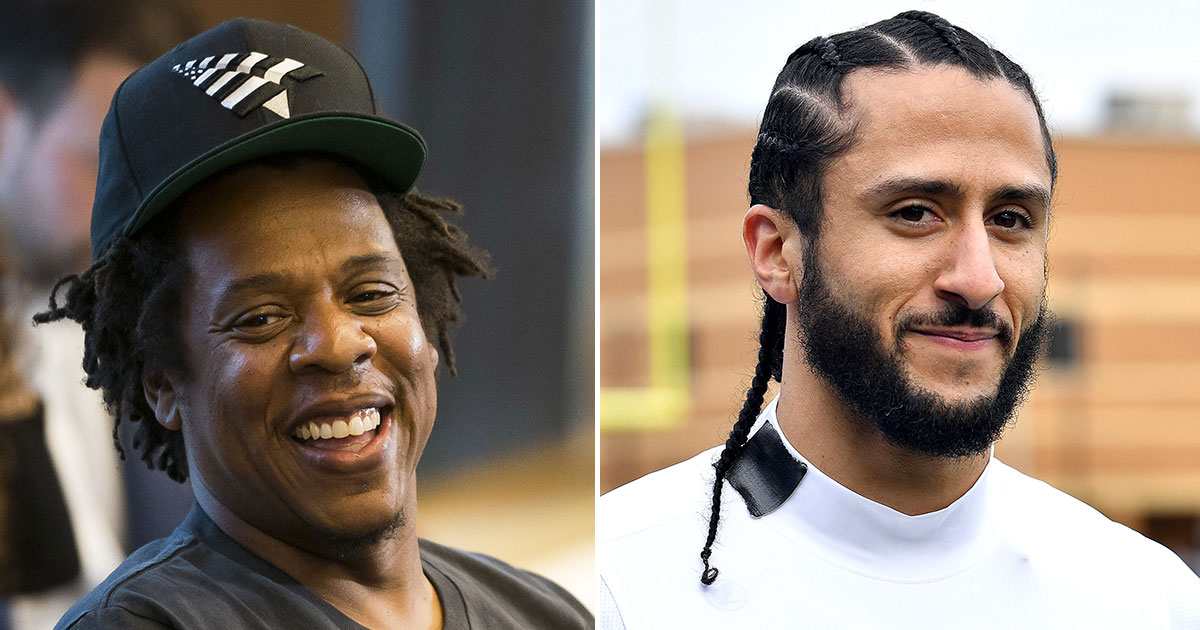 We are at the halfway mark to the 2019 NFL regular season and Colin Kaepernick is still without a job.
Sure, when Kaepernick peacefully protested by taking a kneel which led to him being blackballed from the league, he was not a consistent starter. But, that doesn't mean his talents did warrant a position on an NFL roster somewhere between 32 teams.
Yet, here we are three years later, and Kaepernick will be participating in a combine-style workout where NFL coaches and GM's are invited to check out his skills.  But many are wondering why now?
I'm just getting word from my representatives that the NFL league office reached out to them about a workout in Atlanta on Saturday. I've been in shape and ready for this for 3 years, can't wait to see the head coaches and GMs on Saturday.

— Colin Kaepernick (@Kaepernick7) November 13, 2019
Teams like the Washington Redskins (1-8 this season) and others lost multiple quarterbacks to injury last season, yet Kap was never given a call to workout.
This is the same team that once added a recently released convict to play quarterback in the 90's to fill their roster during a player strike. It would have been a great opportunity to earn some social justice points after the team name has come under fire for being racially tone-deaf for years.
Yet still, no team bit, and it seemed even those who were desperate did not want the media circus that would come with being the first to break the blackballing.
No one wanted to be brave enough to give the man who was brave enough to continue his peaceful protest despite enraging those who don't understand police brutality and challenges that minorities in America face.
So now the NFL will give Kap his shot at a combine in Atlanta. The neutral setting is good for appearance's sake. No single team is stepping out and making the bold move, so it's more of an open audition, and that could be better for Kap to get a fair shot.
Jay-Z has recently been criticized for partnering with the NFL at the end of this summer. Especially after being vocal about turning down performing at the Super Bowl and encouraging other artists to do the same.
Later in a press conference, Jay-z explained that his reasoning was Travis did not need to be tagged with another act and he should have turned it down for that reason, rather than standing in solidarity with Kap .. which was alluded to in the "Apesh*t" video with Beyoncé.
A convenient answer to reveal in retrospect after partnering with the same organization he snubbed with the vague lyrics and powerful imagery.
NFL.com's Ian Rapoport revealed: "I am also told that Jay-Z—who has been working with the NFL on some social justice initiatives—was involved in this and pushed this idea to some extent."
Two notes: 1. Jay-Z, a partner with the NFL on social justice, had some influence here. 2. This is not part of Kaepernick's settlement, nor did he ask for this in his settlement. https://t.co/6l7z3MYJ5x

— Ian Rapoport (@RapSheet) November 13, 2019
Rapoport went on to confirm that the scheduled workout was in no part included with Kaepernick's February 2019 settlement with the NFL.
The settlement was largely undisclosed but it is good to hear that merit is being used to determine his eligibility somewhat.
Looking at Kaepernick statistically, he should not have an issue finding a roster spot at all and maybe even competing for a starting role. According to NFL.com, his career QB rating is higher than 28 quarterbacks who have played on the field in this 2019 season.
So hopefully Kap is given a fair shot. Either way, his legacy and advocacy have already cemented him as not only a legendary athlete but a positive figure fighting social injustice.
Be the first to receive breaking news alerts and more stories like this by subscribing to our mailing list.