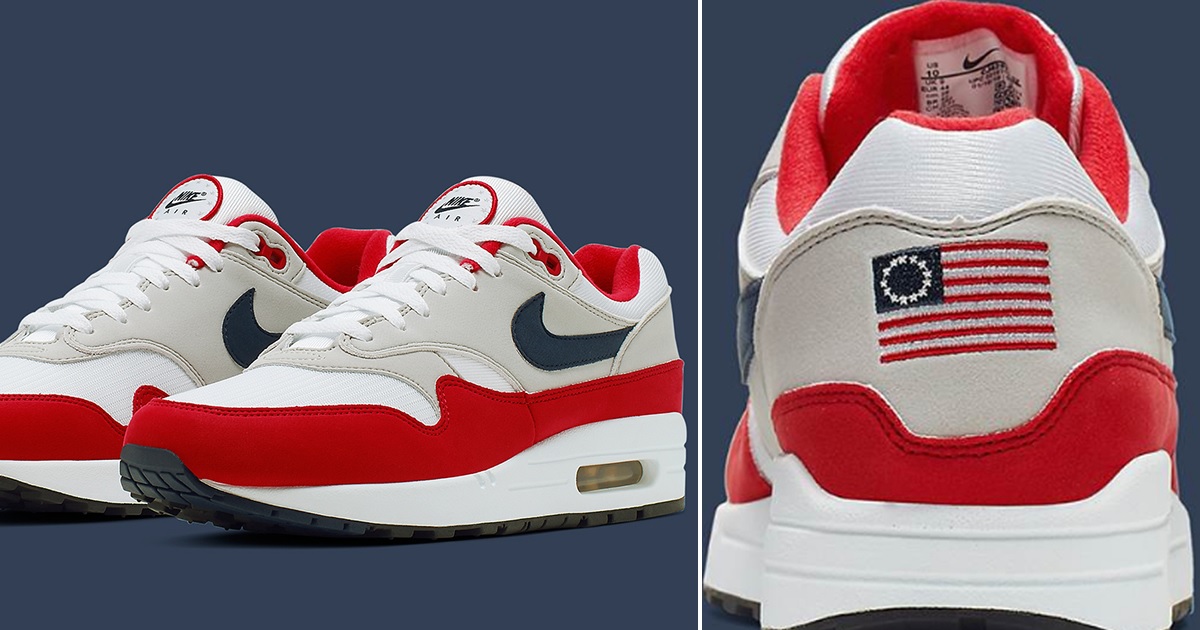 While MAGA Twitter is out here organizing a Nike boycott, others are capitalizing on the now limited edition "Betsy Ross" sneakers that have sparked quite the controversy.
The Air Max 1 USA sneakers recently pulled by Nike have immediately become collector's items.
According to StockX, a few pairs have been auctioned for thousands of dollars. One seller is even asking for over $6K!
We checked out the website StockX — a super popular streetwear auction site — and one pair of the Betsy Ross kicks sold for $2,501 … a Size 8.

A pair of Size 10.5s and a pair of Size 9s sold for $2,000 each. Another 10.5 sold for $1,750. A few pairs of Size 10s have sold in the $1,200 range.

Another seller claims they have a pair of Size 10s and they're asking $6,974 — but who knows if they'll actually get it.
In anticipation of the Fourth of July, Nike was set to debut the sneakers featuring the 13-star American flag designed by Betsy Ross in 1770s.
Even though the product had already shipped to retailers, Nike abruptly pulled the shoe from the market after learning from Colin Kaepernick that the specific flag design has been co-opted by white nationalists in recent years.
Retailers were asked to return the merchandise, which had an original retail price of $120.
Those who had already obtained the shoe began reselling them at around $250. That price skyrocketed once Kaepernick's involvement in the matter became public.
Meanwhile, MAGA Twitter is boycotting Nike and deeming the company and Kaepernick "unpatriotic" and "anti-America."
In a short statement, Nike explained they pulled the show because "it featured the old version of the American flag."
The statement did not mention Kaepernick or his concerns.
Be the first to receive breaking news alerts and more stories like this by subscribing to our mailing list.