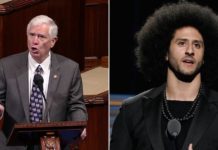 Republican Congressman Morris Jackson "Mo" Brooks Jr. condemned Colin Kaepernick for expressing his concerns over Nike's now-pulled Betsy Ross flag sneakers possibly invoking racism, saying that the athlete turned activist should "consider moving to a country where he believes the laws are better for his purposes."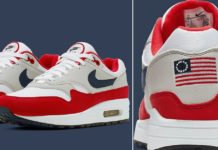 While MAGA Twitter is out here organizing a Nike boycott, others are capitalizing on the now limited edition "Betsy Ross" sneakers that have sparked quite the controversy.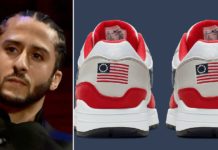 Just days before Independence Day, "Patriotic Twitter" is outraged because Nike dropped a Betsy Ross flag-themed shoe design after NFL star-tuned activist Colin Kaepernick expressed concerns the design was offensive.