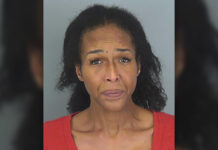 Spartanburg police said they arrested 53-year-old Renee Lavonne Simon Sunday night (May 17) after a man reported that she'd shot at him and his boyfriend as they were arriving at a home on Lincoln Drive.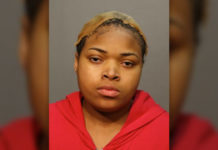 A Chicago woman is facing serious charges after she shot her boyfriend in the face after he walked in on her with another man.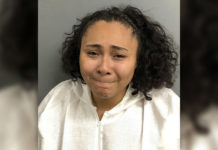 21-year-old Caitlin Celina Mauras was charged with first-degree murder of her boyfriend, 24-year-old Jaylin Thomas, after the couple got into an argument about the TV show Family guy, and later that night, she saw that he'd been looking at his ex-girlfriend's Twitter.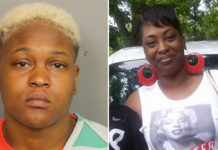 A veteran Birmingham police detective is facing serious charges after she was arrested for shooting and killing her girlfriend who she'd caught having an affair with a male detective.
A South Carolina man is facing major charges after he shot up his baby mama's house and set it on fire. 33-year-old Johnathan Ahren Emilien...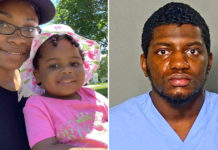 Wisconsin police have arrested the man they say is responsible for a vicious attack that severely injured his pregnant ex-girlfriend and killed her 3-year-old daughter. The man was later identified as 25-year-old Demetrius L. Williams.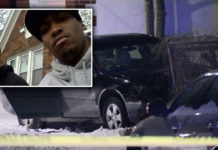 Detroit police said the bodies of 31-year-old cousins Allen and Marco Armstrong were found in a crashed vehicle, and they'd both been shot in the head.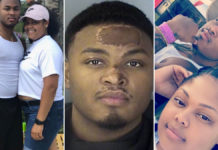 A South Carolina man is facing very serious charges, including attempted murder, after he allegedly tried to kill his baby mama in the middle of a crowded Applebee's restaurant.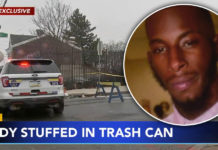 The dead body of a Philadelphia man who was left in a trash bin and thrown off the side of a bridge has been identified as 22-year-old Darius Cheeseboro. Police believe he was lured there by his ex-girlfriend and killed by her new boyfriend.
25-year-old Kodesha Iyuna Bryson is said to have busted out several windows of a Motel 6 looking for David Edens Jr. before she shot and killed him.