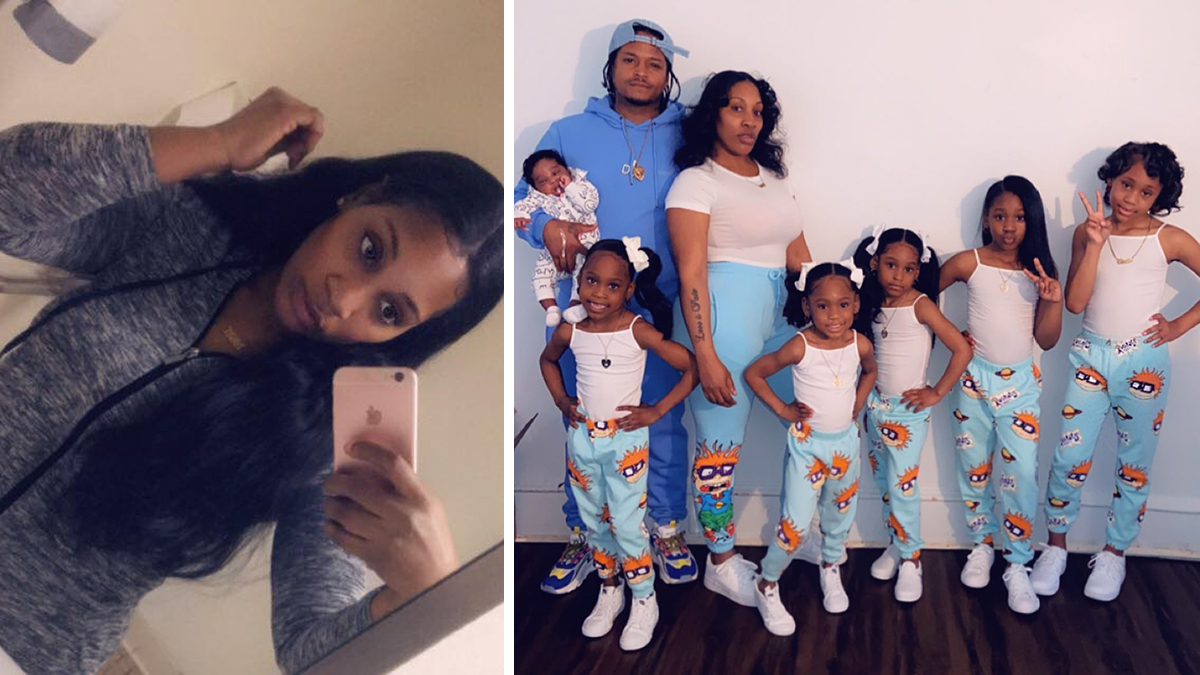 Six young girls have been left without a mother after a 32-year-old woman was stabbed to death in a brutal murder allegedly committed by the father of her children.
According to Fox 29, police said the body of Ashley Lockhart was found inside a gold Honda Odyssey parked on the side of a road in West Philadelphia just before 8:30 a.m. Saturday morning (Aug. 6).
The woman suffered multiple stab wounds to her body and one to her face, police said, adding that the woman and a man were fighting before she was fatally stabbed.
A weapon was recovered at the scene, but no arrests have been made, though police did confirm that a 34-year-old male person of interest was in custody.
It is believed that that person of interest is Ashley Lockhart's boyfriend, who is also said to be the father of her children.
While official news reports haven't mentioned Lockhart's name, she's currently trending on Facebook due to the number of people on social media talking about the sad story.
A photo circulating around the internet shows Lockhart and her six daughters, aged between five months and 10 years old, along with a man who appears to be her boyfriend and alleged murderer.
The motive behind the woman's murder hasn't been confirmed, but it is being said that it was a domestic violence situation and her children's father had previously been abusive to her in the past.
A video report from Fox 29 mentioned that a state representative told them that Lockhart lived with her boyfriend just a few blocks from where her body was found and she had a protection from abuse order against him.
Surveillance footage captured the moment the man believed to be the woman's boyfriend jumped into the vehicle and appeared to assault her before stabbing her 18 times all over her body and face.
According to sources who spoke to Fox 29, the crime was so horrific that when police arrived, the knife was still lodged in the victim's head.
Members of the community expressed feelings of shock and sadness when speaking about the tragic incident.
"It's sad, you know, this is horrible how women are treated," Karyn Karriem, a neighbor of Lockhart's, told Fox 29. "Their lives just mean nothing. Not only our children, but our women. They care nothing about what's happening to the women here."
Ashley Lockhart's family has started a GoFundMe for her six daughters. The GFM, which has a target goal of $15K, reads::
On Saturday August 6, 2022 Ashley Lockhart was taken so tragic and sudden from her 6 beautiful daughters and family and loved ones. Ashley was an amazing Mother, dedicated working Mother and devoted Mother. She loved all of her children and devoted her time energy and made sacrifices for them that they will forever remember.

As this is extremely difficult to process, and unimaginable to even begin to try and move forward, we the family would like to maintain the momentum for the girls. They are returning to school in a few short weeks, and their every day essentials are important for us to make sure they aren't lacking, as Ashley did.

The ages of all of the girls are 10, 8, 6, 5, 4 and 3 months. As a family we will make sure that all "6 Charms" (as Ashley called her girls) stay together and that their Mothers life and legacy is one that they will remember. All proceeds will go towards costs and needs for the girls only.
Story developing… More to come.
Be the first to receive breaking news alerts and more stories like this by subscribing to our mailing list.