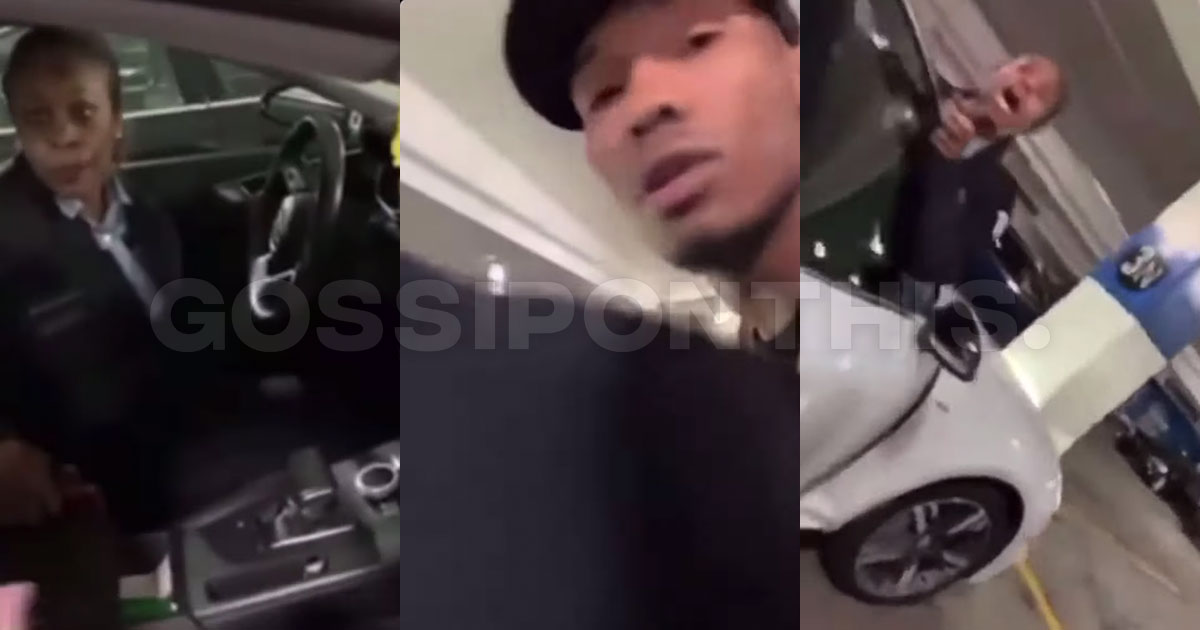 Shocking video footage has surfaced showing a Chicago police officer getting into a heated physical altercation with her boyfriend after catching him cheating on her with another woman.
The footage starts off with the female officer, who is CLEARLY pissed, shouting at her boyfriend "Eli" and chasing him around his car, telling him: "I just gave you $100!" as the woman behind the camera (apparently the woman he was cheating with) begs them to stop and warns the cop that she could lose her job over this.
The cop then tells the other woman, who says she's from Memphis and has to catch a flight back home, that she and the man live together and he keeps his studio equipment at her house. The cop also says that they've been together for six years.
At several points throughout the video, the boyfriend and the officer can be seen putting hands on each other. In one specific moment, he appears to put his hands around her throat as she screams for help.
"Police!" the cop can be heard shouting, as the man points out: "You IS the police! The f**k is you doing?!"
The cop later says that she has a gun on her as the boyfriend reaches for it and threatens to shoot her before the footage abruptly ends.
It's a wild exchange that you just gotta see for yourself.
Watch below:
The Chicago Police Department says they're investigating the incident.
Be the first to receive breaking news alerts and more stories like this by subscribing to our mailing list.