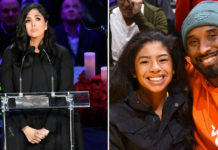 Vanessa Bryant has released the names of the four Los Angeles County Sherriff's deputies who allegedly took and shared unauthorized graphic photos of the devastating helicopter crash that killed her husband, daughter and seven other people.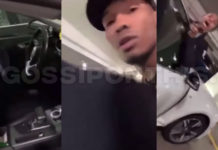 Shocking video footage has surfaced showing a Chicago police officer getting into a heated physical altercation with her boyfriend after catching him cheating on her with another woman.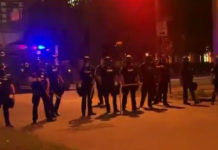 At least two Louisville police officers were wounded in a shooting downtown Wednesday night (Sep. 23) amid protests in response to the grand jury's decision not to charge anyone for Breonna Taylor's murder.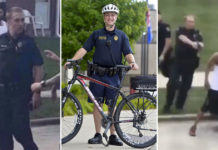 Officials with the Wisconsin Department of Justice have identified the cop who shot Jacob Blake in Kenosha, Wisconsin as Officer Rusten Sheskey, a seven-year veteran of the Kenosha Police Department.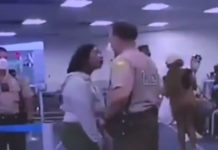 A Miami-Dade County police officer has been relieved of duty after a video Wednesday (Jul. 1) showed him punching a woman in the face during an argument at Miami International Airport.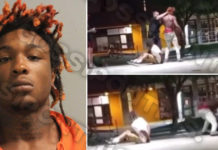 Video footage has surfaced showing a Louisiana man beating the brakes off of a police officer Friday night (Jun. 26) after the cop started a physical altercation while trying to detain him.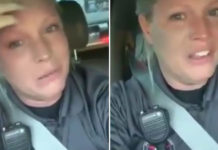 A White female cop has gone viral on social media after a video showed her having a full-on emotional breakdown after a recent visit to a McDonald's because she had to wait for an Egg McMuffin that she ended up no longer wanted.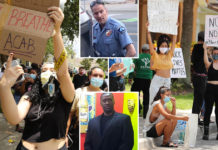 Despite officer Derek Chauvin, who was captured on video earlier this week suffocating the late George Floyd, being arrested for murder, residents in Florida continue to protest outside what is believed to be his vacation home.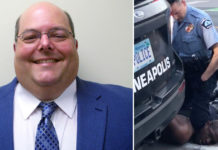 A Mississippi mayor is doubling down after coming to the defense of the four Minneapolis police officers responsible for the death of George Floyd on Twitter.