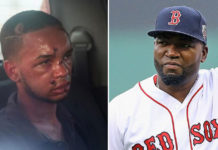 Eddy Feliz Garcia, one of two suspects involved in the shooting of legendary Red Sox slugger David Ortiz in the Dominican Republic, confessed to participating in the attack, but said that he was NOT the one who pulled the trigger.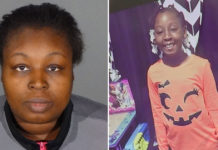 Taquesta Graham, the mother of a young California girl whose body was found stuffed in a duffel bag, has officially been charged with her daughter's murder.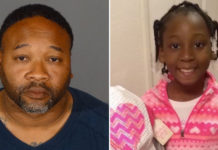 Emiel Hunt, the boyfriend of Trinity Love Jones' mother, faces a murder charge in the death of the 9-year-old girl whose body was found partially stuffed in a duffel bag on a trail east of Los Angeles.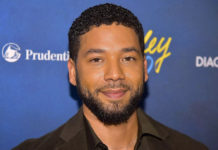 Not too long after Chicago police announced that Jussie Smollett had been officially classified as a suspect in a criminal investigation for filing a false police report, the "Empire" actor was indicted by a Chicago grand jury and charged with a felony related to the ongoing investigation.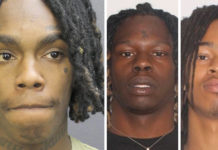 Police said the 19-year-old rapper, whose real name is Jamell Demons, is accused of shooting and killing two of his fellow YNW crew members: 21-year-old Anthony "YNW Sakchaser" Williams and 19-year-old Christopher "YNW Juvy" Thomas Jr.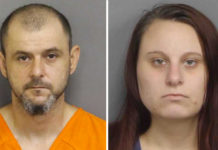 The Laurens County Sheriff's Office says 20-year-old Katlyn Lauren Edwards and her 38-year-old father James Travis Brown were engaged in an unnatural sexual relationship, which resulted in Edwards being impregnated by Brown and the eventual birth of child that died.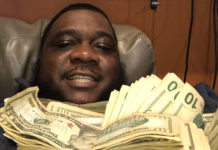 The feds have Philadelphia rapper AR-AB and his OBH movement in their crosshairs, and they could be headed to prison for a very long time.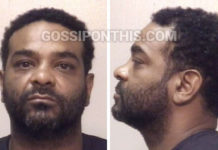 Jim Jones was arrested in Georgia after leading police on a chase that ended with him getting popped for possession of drugs and a firearm, TMZ reports.
The Chicago woman who killed her ex-boyfriend's current girlfriend by ramming her into a tree and driving over her body has been charged with first-degree murder.
Jordan Hill (18), Tesfaye Cooper (18), Brittany Covington (18), and Tanisha Covington (24) have each been charged with felony kidnapping, unlawful restraint, aggravated battery with a deadly weapon, and a hate crime after taking an 18-year-old hostage, tying him up and torturing him.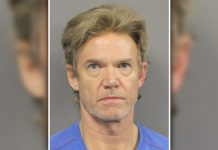 Ronald Gasser has officially been arrested and jailed on a charge of manslaughter in the shooting death of former NFL player Joe McKnight.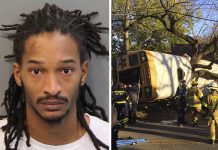 The man driving the school bus carrying more than 30 children that flipped over in Chattanooga, Tennessee has been charged in connection to the deadly crash.
The white female Tulsa police officer who shot and killed an unarmed black man was charged with first degree manslaughter Thursday (Sep. 22) and a warrant for her arrest has been issued, according to the Tulsa County District Attorney.