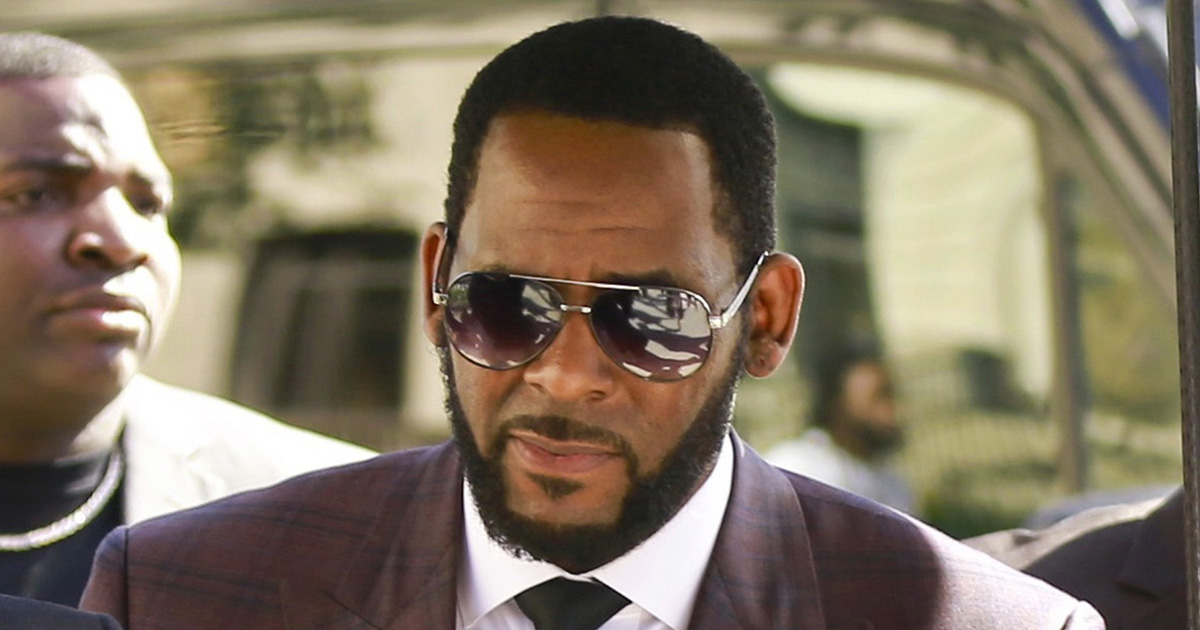 R. Kelly has been hit with two more sex crime charges, this time in Minnesota, where the disgraced singer allegedly paid a young girl to have sexual contact with him in his hotel room.
Prosecutors say the alleged incident happened on July 11th, 2001 in Minneapolis, and the alleged victim was between the ages of 16 and 17.
According to the criminal complaint, the woman, whose name hasn't been released, says she first met Kelly when she approached him for an autograph after a concert. The woman said in addition to his signature, Kelly also gave her his phone number.
After calling the number, the girl was invited to Kelly's hotel room, where she was offered $200 to "dance" for the singer, the complaint said.
Kelly then helped the girl remove her clothing and "took his clothes off as well," the complaint stated.
As the teen danced over him in his bed, Kelly touched her over her body, including her vagina and her breasts, the complaint alleged.
When it was over, the girl said Kelly gave her tickets to an 18+ concert and put her on the VIP list so that she could watch the show very close to the stage. The woman's testimony was corroborated by her brother.
Police in Minnesota were first alerted to the alleged incident in January 2019, when the woman called a law enforcement hotline, according to the criminal complaint.
Prosecutors are charging Kelly with two sex crimes: engaging in prostitution with a person under the age of 18, and hiring/offering/agreeing to hire someone for sexual contact.
R. Kelly—whose real name is Robert Sylvester Kelly—is currently in custody in New York, where he pleaded not guilty to five federal criminal charges including kidnapping and racketeering.
The troubled star is also facing child porn, enticement of a minor and obstruction of justice charges in Illinois federal court following a 13-count indictment. He's also fighting 10 aggravated sexual abuse charges in Cook County, Illinois.
It's unclear when Kelly will face these new charges in Minnesota, however, Hennepin County Attorney Mike Freeman said it will happen in due time.
"It is despicable that Mr. Kelly used his fame in order to prey on underage girls," Freeman said in a news conference Monday.
"While there are more numerous charges in the Illinois and federal cases, we wanted to make sure that our victim here in Minneapolis also receives a measure of justice. We fully expect that at some future date, Mr. Kelly will have to account for his actions in Hennepin County."
Be the first to receive breaking news alerts and more stories like this by subscribing to our mailing list.