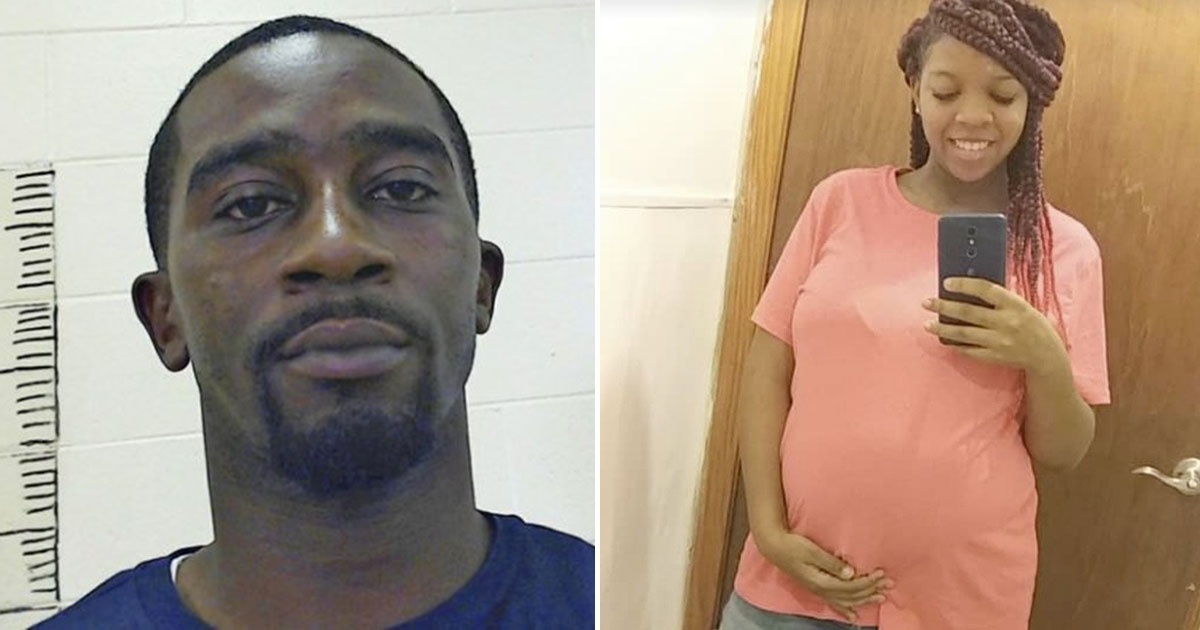 The boyfriend of the nine-months pregnant woman who was found dead in Mississippi earlier this week has been arrested and charged with murder for the deaths of the woman and the full-term baby.
Holmes County police said 33-year-old Terrence K. Sample was arrested on Monday (Jul. 1), just hours after the body of 21-year-old Makayla Winston was found.
Sample was charged with kidnapping, murder for Winston's death and capital murder for the unborn baby's death. (FYI: Mississippi is one of 38 states with a fetal homicide law, according to the National Conference of State Legislatures.)
Sample appeared before a judge in Yazoo County Wednesday (Jul. 3) and was denied bond.
Makyla's family said Sample was her boyfriend and the father of her unborn baby. Investigators believe Sample was also romantically involved with another woman.
Holmes County Sheriff Willie March said Winston and Sample were seen together the night of Thursday, June 27th—exactly one week before the baby was due to be born and the same day Winston went missing.
Police found Makayla's car abandoned on a highway the next day with the keys still in the ignition and her cell phone thrown in the grass. Her body was located Monday about six miles away.
Winston's mother, Yvetty Brown, said she was with her daughter at home Thursday night before she left to go see Sample.
"She was heading to show the sonogram to the baby's father," Brown told WLBT News.
Sheriff March said an autopsy will be performed to determine how and when Winston was killed.
Be the first to receive breaking news alerts and more stories like this by subscribing to our mailing list.