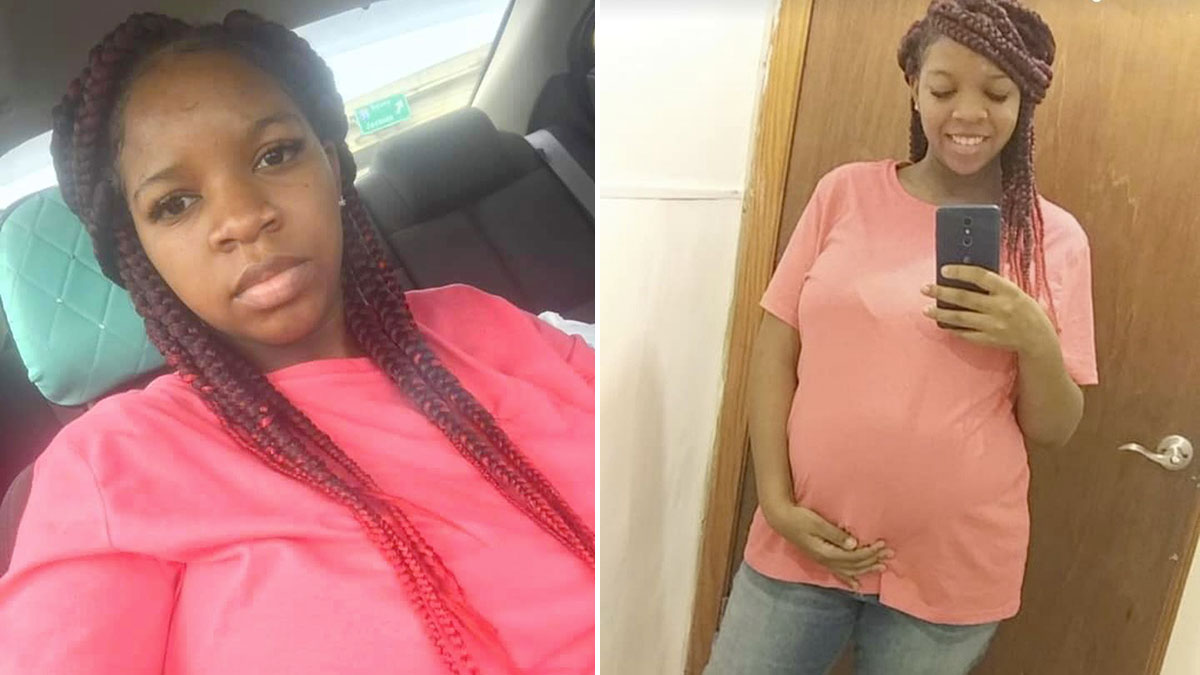 A nine-months pregnant Mississippi woman who went missing last week after she went to show a sonogram to her baby's father was found dead on Monday, police confirmed.
21-year-old Makayla Winston was last seen on Thursday (Jun. 27) around 9 p.m. leaving her home in the small town of Goodman, Mississippi.
Friday morning, police found Makayla's car abandoned off Highway 14, near Interstate 55, with the keys in the ignition and a cell phone thrown in the grass. Her body was located Monday (Jul. 1) about six miles away, police said.
Makayla Winston's mother, Yvetty Brown, said she was with her daughter at home Thursday night before she left in her car.
"She was heading to show the sonogram to the baby's father," Brown told WLBT News. "We went looking to where we thought she would be, but she wasn't there."
Holmes County Sheriff Willie March said an SUV was parked behind Makayla's car at some point between the time she went missing and when her body was found.
"We understood that there was a white vehicle parked behind her, kind of like an SUV. But no one knows who was driving the SUV," Sheriff March said, adding that Winston's cell phone had been tampered with.
"The cell phone was cleaned up so we're also doing an investigation on the cellular phone, trying to find out what was erased," he said.
According to Winston's family, her due date was Thursday, July 4th.
March said there are currently no suspects and Winston's death is under investigation.
Be the first to receive breaking news alerts and more stories like this by subscribing to our mailing list.