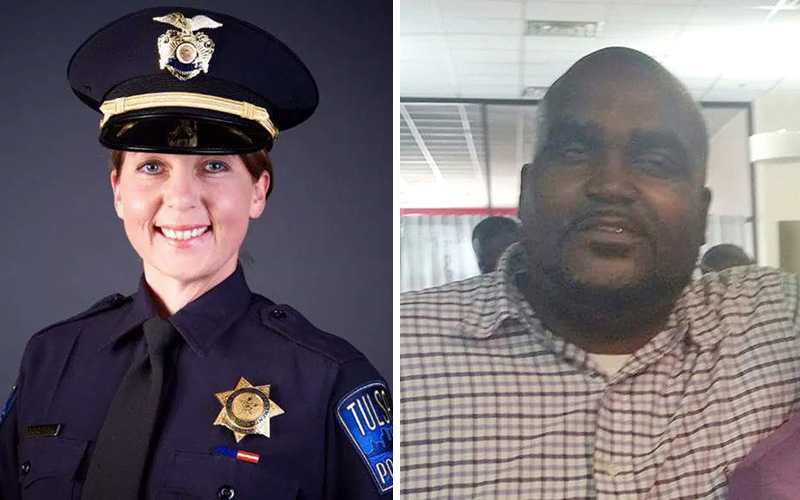 The white female Tulsa police officer who shot and killed an unarmed black man was charged with first degree manslaughter Thursday (Sep. 22) and a warrant for her arrest has been issued, according to the Tulsa County District Attorney.
40-year-old Terence Crutcher's officer-involved shooting death was captured on video that was quickly released and shared all over the internet that showed the man — who was simply tending to a broken down car — was completely unarmed and had his hands up in the air when he was tasered and subsequently shot and killed by police last Friday (Sep. 16).
The Oklahoma man's death has sparked outrage and protests all over the country as we continue to deal with police officers' total disregard of black lives. A lawyer for Shelby said that she acted out of fear because she thought Crutcher was reaching into his vehicle for a weapon. Tulsa police later said Crutcher was unarmed and there wasn't a weapon in the vehicle.
Tulsa County DA Steve Kunzweiller said that a warrant was issued for Shelby's arrest and she was making arrangements with her lawyer to turn herself in to authorities.
Be the first to receive breaking news alerts and more stories like this by subscribing to our mailing list.