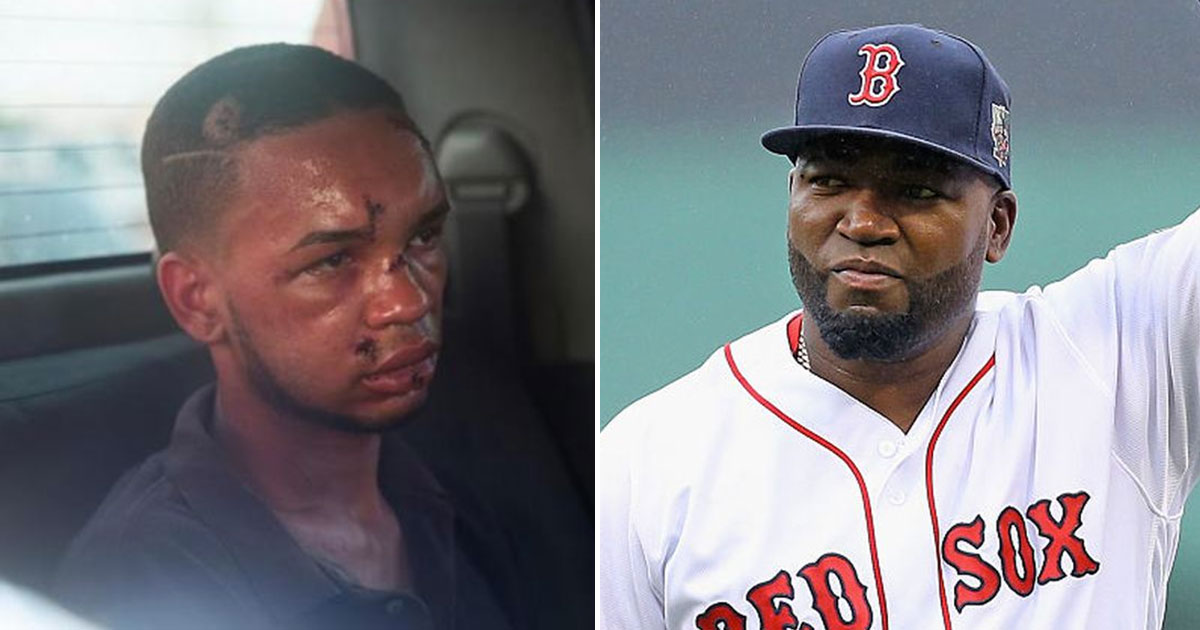 One of two suspects involved in the shooting of legendary Red Sox slugger David Ortiz in the Dominican Republic has been charged with "attempted homicide" and "criminal association" for his role in the violent attack.
According to ABC News, Eddy Feliz Garcia confessed to participating in Sunday's shooting, but said that he was NOT the one who pulled the trigger.
Garcia and another man, whose identity hasn't been released, reportedly showed up on a motorcycle Sunday (Jun. 9) at the Dial Bar in Santo Domingo Este, where David Ortiz and a group of friends were hanging out, and ambushed Ortiz from behind.
After the unidentified gunman shot Ortiz, he and Garcia tried to flee the scene, and while the gunman managed to escape, Garcia was apprehended by locals and beaten mercilessly in the street.
Garcia was eventually turned over to the police and taken to a hospital for treatment. It wasn't clear if the shooter was in police custody.
Garcia's lawyer, Bunel Ramirez Meran, said that Garcia is innocent in regards to the actual shooting and only drove the motorcycle who carried the gunman.
Meran noted, however, that Dominican Republic law doesn't distinguish between the author and the accomplice to a crime, as both parties hold the same weight.
Ortiz underwent a second surgery for the injuries he sustained after being shot in the back in what appeared to be a targeted attack. His first surgery was performed at a medical center in the Dominican Republic, where he was born and raised.
Ortiz's father told reporters that the bullet entered his son's back and exited through his stomach.
Dr. Abel Gonzalez, who performed Ortiz's first surgery in the DR, said part of the former MLB player's intestines and liver had to be removed.
According to some reports, Eddy Garcia and his accomplice were hired hitmen sent by a drug lord to take Ortiz out for allegedly having an affair with the drug lord's wife, but that story hasn't been confirmed by police, though they did admit to the shooting being an assassination attempt.
Ortiz's own wife, Tiffany, said in a statement that his surgery was "successful" and he is "stable, awake, and resting comfortably in the ICU where he is expected to remain for the next several days."
She added: "I want to thank everyone for the outpouring of support and love that we have received during this incredibly difficult time. We ask for privacy as David works towards recovery."
Be the first to receive breaking news alerts and more stories like this by subscribing to our mailing list.