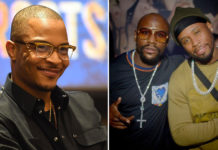 And the beef between T.I. and Floyd Mayweather Jr. continues. It's no secret that Tip and Floyd aren't on the best of terms and have...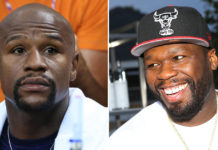 In between taunting Teairra Mari over the $30K she owes him and calling Wendy Williams a crackhead every other day, Mr. Curtis Jackson is also somehow finding time to roast his friend turned foe, Floyd Mayweather.
Tyga was manhandled by a security guard after he got into a fight with someone at Floyd Mayweather's birthday party. During the melee, he reached for his security guard's gun, and the whole thing was captured on video.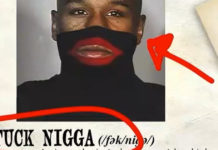 T.I. has set his sights on Floyd Mayweather after the pro boxer said he would not be participating in any boycott against Gucci.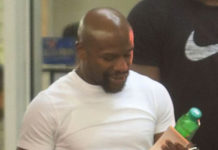 Floyd Mayweather Jr. reportedly dropped an insane amount of money on Mega Millions lottery tickets.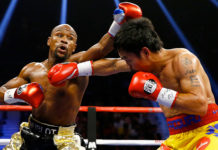 Floyd Mayweather wants a rematch with Manny Pacquiao. The undefeated boxing champ, whose record is 50-0, says he is coming out of retirement to fight Pacquiao for a nine-figure sum in December.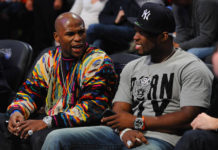 50 Cent refuses to let his beef with Floyd Mayweather go. In his latest verbal assault against Mayweather, 50 told the undefeated boxer he would "hand [him his] ass."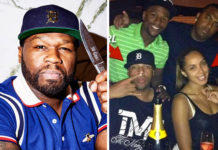 50 Cent went for the jugular in one of his responses to Floyd Mayweather in regards to their latest online beef.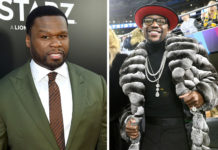 50 Cent and Floyd Mayweather have been "frenemies" for years, and their beef was recently reignited after Floyd launched a scathing attack against 50 Cent on Instagram, calling him out for being a snitch and much more. But how did this start? Check out the timeline here.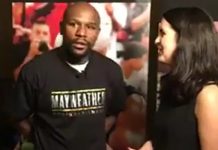 Anyone who is unaware of the #MeToo movement empowering women across the country to speak out against sexual harassment is either incredibly ignorant or grossly misogynistic. In Floyd Mayweather's case, he's probably both.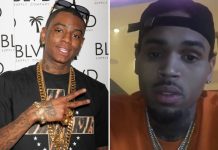 The fight between Chris Brown and Soulja Boy is apparently really about to go down, and Soulja has gotten really dirty by bringing Chris' daughter Royalty into their beef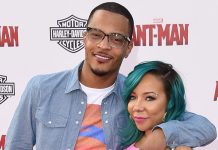 The ongoing feud between T.I. and Floyd Mayweather may be causing trouble in T.I. and Tiny's marriage.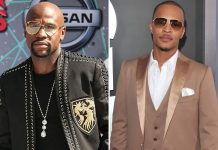 Floyd Mayweather is either starting the #100MillionDollarCheckChallenge or he's clapping back at T.I.'s recent Instagram shade.
Rumbles of a Tiny Harris and Floyd Mayweather fling have resurfaced and it's all thanks to Tiny's husband T.I.