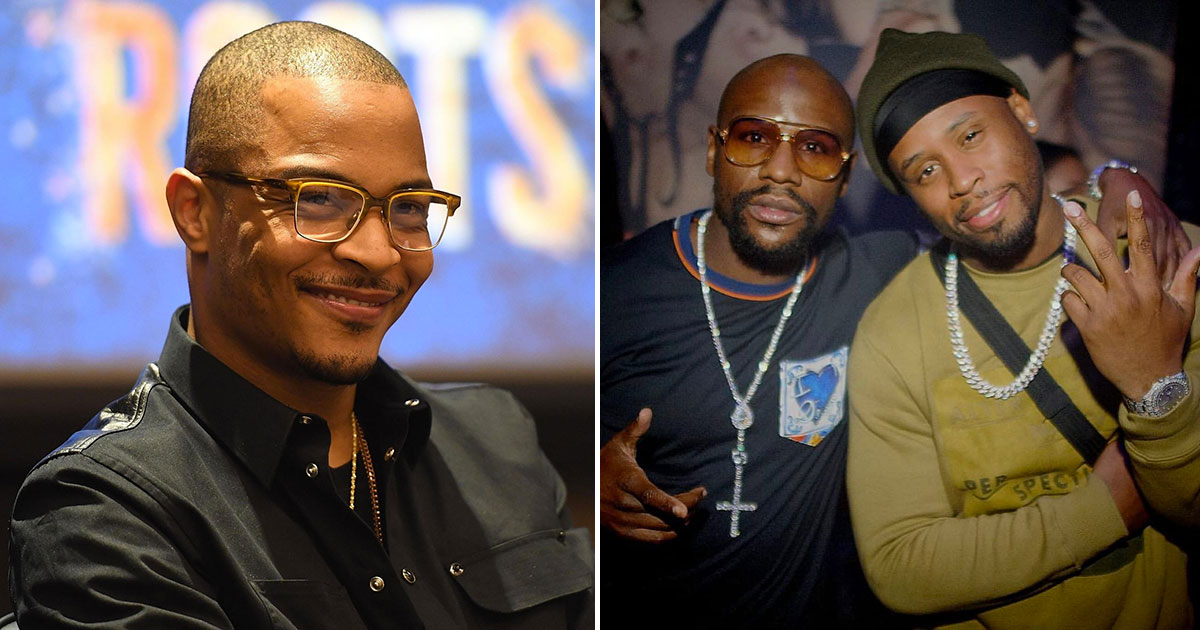 And the beef between T.I. and Floyd Mayweather Jr. continues.
It's no secret that Tip and Floyd aren't on the best of terms and have been at each other's necks since 2014 when the two allegedly got into an altercation at a Fatburger in Las Vegas. The incident was rumored to be over T.I.'s wife Tiny Harris and a pic she posted of her and Floyd on Instagram.
Fast forward to February 2019 … T.I. released a diss track about Floyd titled "F*ck N***a" after the boxing champ said that he would continue to wear Gucci amid the boycott against the fashion brand over releasing a sweatshirt resembling blackface.
Now Floyd's DJ Jay Bling is accusing T.I. and his entourage of jumping him this past weekend during BET Awards festivities in Los Angeles.
Jay Bling took to Instagram Sunday (Jun. 23) to vent about the incident and reveal that he only suffered a few scratches from the scuffle.
"TI JUMPED ME LOL!! All y'all n***as hit like straight bitches. 6 N***as and all y'all did was scratch me up! N***as jumped the wrong one tonight! I'm on yo bumper bitch a** n***a @troubleman31," he said in a series of messages.
Neither T.I. nor Floyd have responded to the accusations so far.
Be the first to receive breaking news alerts and more stories like this by subscribing to our mailing list.