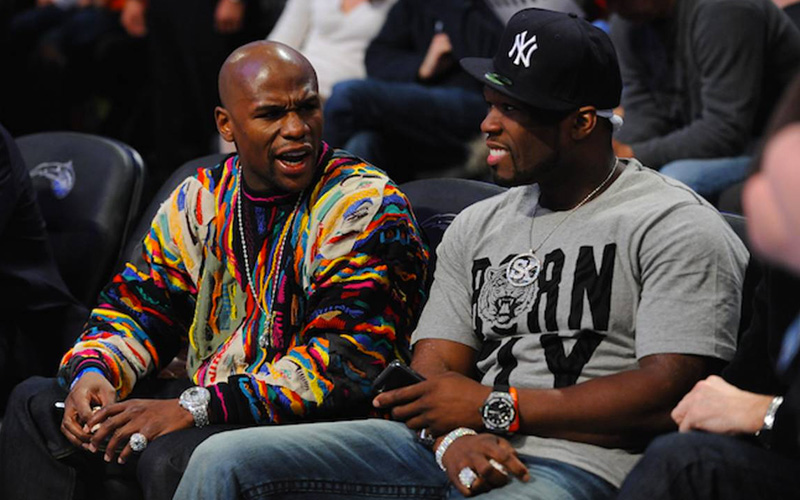 50 Cent refuses to let his beef with Floyd Mayweather go.
In a recent Instagram post that has since been deleted, 50 referenced a "little altercation" that Floyd was recently involved in at Pollo Tropical (a popular restaurant chain in Florida and Georgia). "That was nothing," he said. "They just checking your temperature."
He added that Mayweather is "the man in the ring," but "in the street," 50 told Floyd he would "hand [him his] ass … True story."
We don't know where this latest threat is coming from, and what inspired him to issue it, considering Floyd hasn't responded to any of his posts in days, but this is 50 Cent we're talking about. He doesn't need a reason to be petty.
In another post, 50, once again, reminded the world of Floyd's documented history of physical abuse against women. He shared a police statement written by Mayweather's 18-year-old son Koraun written years ago detailing an incident in which Floyd attacked his mom.
https://www.instagram.com/p/BloxCzIlPI7/
The other day, 50 Cent said Floyd slept with his friend Earl Hayes' wife Stephanie Mosely, which triggered their murder-suicide incident in 2014.
Be the first to receive breaking news alerts and more stories like this by subscribing to our mailing list.