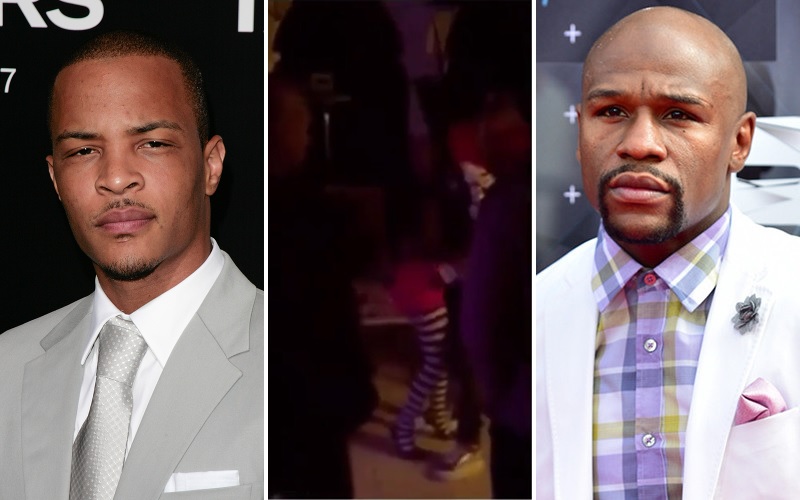 Rumbles of a Tiny Harris and Floyd Mayweather fling have resurfaced and it's all thanks to Tiny's husband T.I. The latest development of the alleged triangle goes beyond questionable photos, there's now video evidence.
T.I. recently had a night out with a few famous friends, including Kevin Hart. After about an hour of jokes, Tip posted a video of the comedian clowning Floyd and the boxer's father. T.I. writes these particular jokes "put the nail in the coffin."
Tip knew exactly what he was doing because he and the heavyweight champion have been beefing for a few years. After seeing the IG clip, Floyd allegedly retaliated by releasing a video of he and Tiny dancing together at Mariah Carey's Halloween party earlier this year.
https://www.instagram.com/p/BNYTXxEgFVy/
Tiny caught a lot of heat for even posing with Floyd in a group picture (which included Mariah) at the party. Many argued the photo was disrespectful given the beef between her husband and the boxer.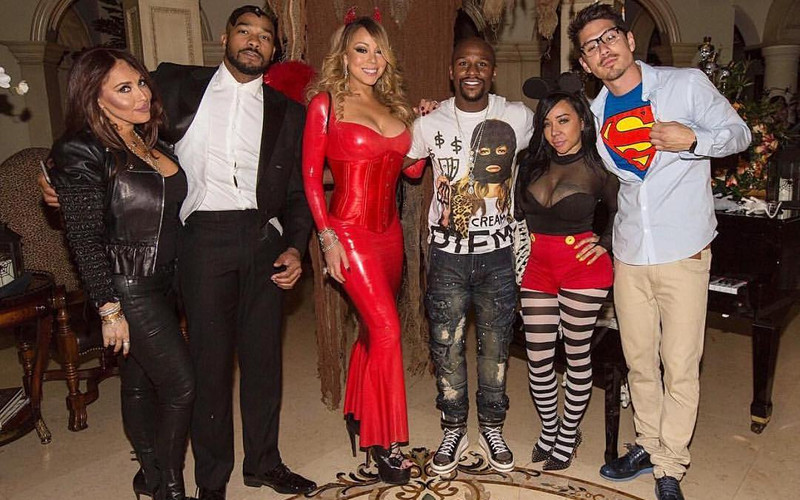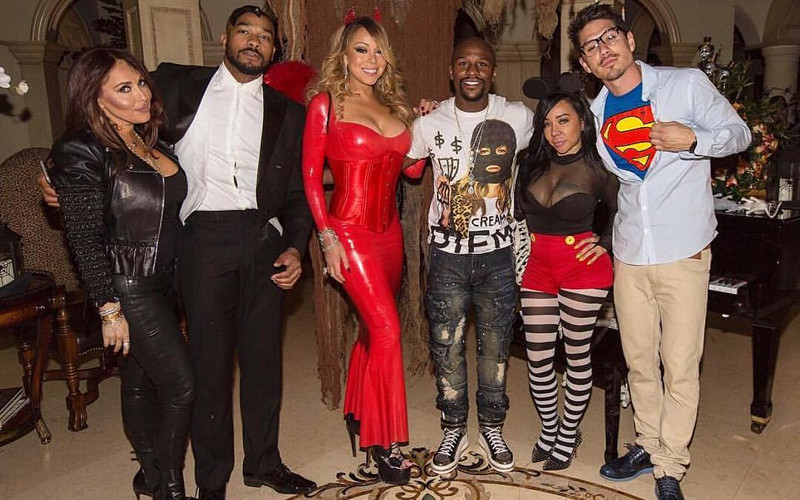 However, she explained that she was leaving the party when Mariah asked her to join the photo, and she obliged. She swore nothing happened and even went so far as to post a statement on Instagram.
Tiny is at the center of feud of between T.I. and Floyd. Back in 2014, the two got into a physical altercation after T.I. felt Floyd was getting a little too close to his wife in a photo she posted on Instagram. To make matters worse, Floyd even told Tip to "Control your bitch," referring to Tiny.
The alleged "love triangle" between T.I., Tiny, and Floyd is a stretch, at most. However, the video of Tiny dancing up on Floyd clearly shows more went down at Mariah's Halloween party than what Tiny was willing to reveal. Let's wait and see if any more tea spills from that night!
Be the first to receive breaking news alerts and more stories like this by subscribing to our mailing list.