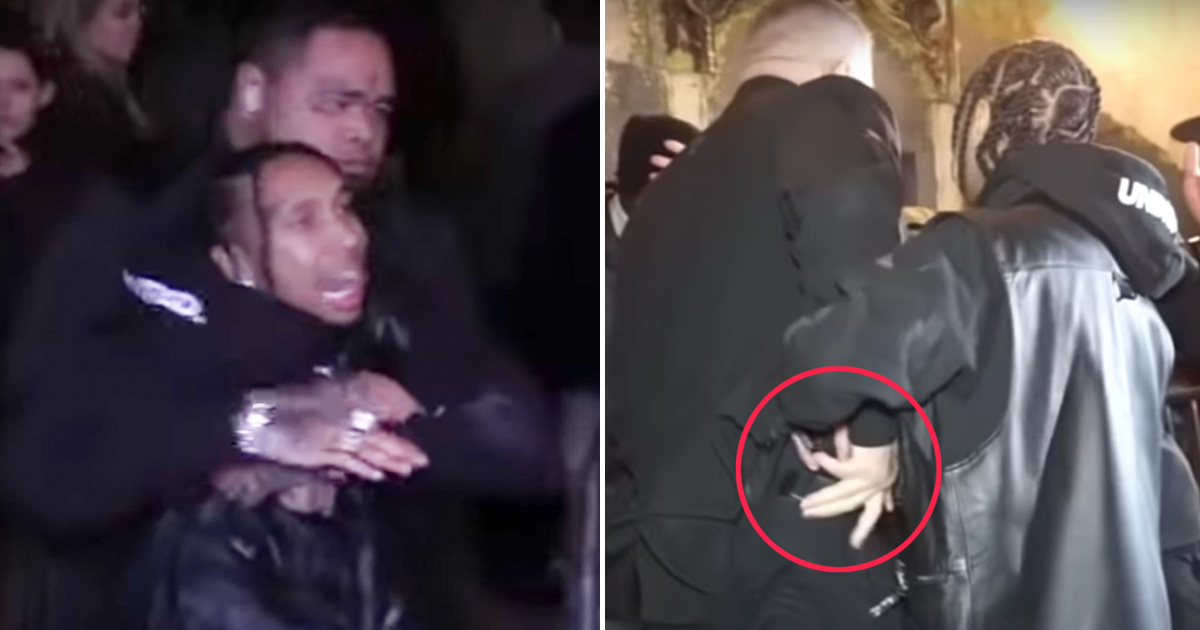 Tyga was manhandled by a security guard after he got into a fight with someone at Floyd Mayweather's birthday party. During the melee, he reached for his security guard's gun, and the whole thing was captured on video.
Tyga was at the Sunset Room in Hollywood, celebrating Floyd's 42nd, when someone in the crowd got into it with the rapper. It's unclear what they were beefing about, but whatever it was, security wanted Tyga out, and he was grabbed by the neck yanked out of the club.

Once outside, it escalated and at one point Tyga reaches for a grabs his security guard's gun. The security guard knew trouble was brewing and made sure it never left his holster, so Tyga never actually took possession of the firearm.

It took a while for things to calm down, but eventually, Tyga and his crew left the club.
In the video of the fracas (below), obtained by Hollywood Pipeline, you can see the moment security drags Tyga out of the club.
About a minute into the clip is when Tyga reaches for the gun and tries to yank it of the security guard's hand, but the guard does a good job of not letting him take possession of the weapon.
And if you want to see close-up photos of the ruckus, the Daily Mail has you covered right here, including the moments from inside the club and outside of the club. In one photo, you can clearly see Tyga reaching for the gun.
Be the first to receive breaking news alerts and more stories like this by subscribing to our mailing list.