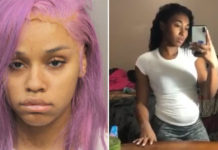 Floyd Mayweather's 19-year-old daughter Iyanna isn't out of the woods just yet when it comes to her stabbing case. She was charged with felony aggravated assault with a deadly weapon weapon, and if convicted, she could face up to 99 years in prison.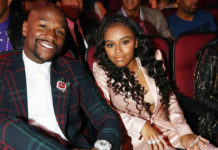 Floyd Mayweather is obviously not happy with his daughter Iyanna's behavior right now ... because he just wiped his Instagram account clean of ALL photos of her.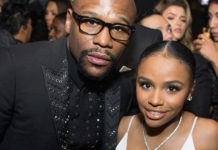 Sources say that Iyanna Mayweather was losing in her fight with NBA YoungBoy's baby mama, and that's why she stabbed her in both her arms, requiring the woman to undergo emergency surgery.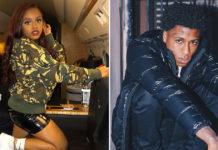 Floyd Mayweather's 19-year-old daughter Iyanna (aka "Money YaYa") has been arrested for felony aggravated assault with a deadly weapon after she allegedly stabbed NBA Youngboy's baby mama during a confrontation over the rapper.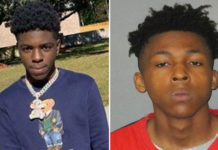 NBA YoungBoy's younger brothers, 16-year-old Jeffrey Tate and 18-year-old Davaughn Tate, are among three teens charged in the shooting death of 17-year-old Javon Brown in East Baton Rouge, Louisiana.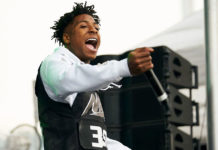 YoungBoy Never Broke Again has scored his first #1 album on the Billboard 200 Album Chart, as his latest project, AI YoungBoy 2 debuted at the top of the list.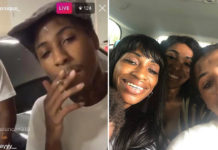 Video footage shared on social media shows the 19-year-old rapper exiting the East Baton Rouge Parish Prison just after midnight early Thursday morning (Aug. 15).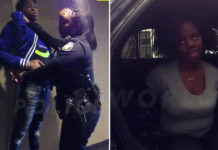 The Atlanta Police Department has released the full bodycam video footage showing NBA YoungBoy and his baby mama being taken into police custody in Atlanta earlier this year.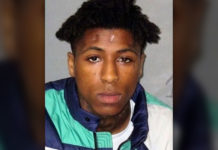 Just hours after it was reported that a judge had sentenced NBA YoungBoy to spend an additional two months in jail, the 19-year-old rapper was released from the East Baton Rouge Parish Prison in Louisana Friday evening (Jun. 21).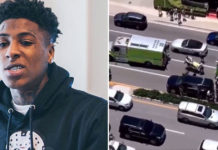 NBA Youngboy was reportedly involved in a shooting in Miami Sunday (May 12) that injured three people and resulted in one fatality.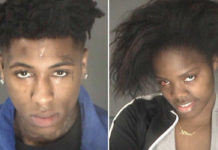 NBA YoungBoy and his baby mama posed for these interesting mugshots after they were arrested in Atlanta Monday afternoon (Feb. 11), and fans had a lot to say, especially about the rapper's baby mama.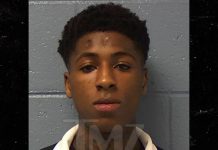 Following his arrest in Tallahassee, Florida on a fugitive warrant, the "No Smoke" rapper has been extradited to Georgia to face aggravated assault, kidnapping and weapons charges. And on top of that, he has not been granted bond.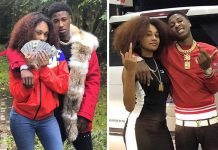 After NBA YoungBoy was arrested on an outstanding felony warrant for assault, weapons violations and kidnapping, video footage was released showing him allegedly assaulting his girlfriend Jania, and we have no choice but to wonder what the hell is up with these two.