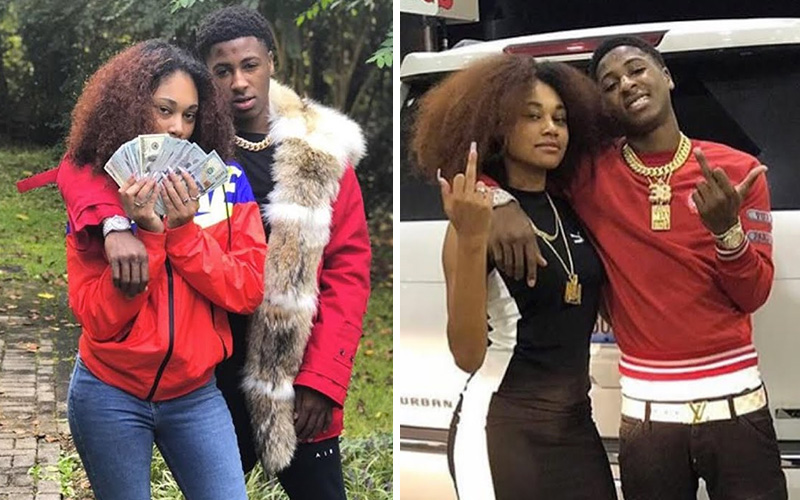 Okay, it's time for a moment of truth and all I can do is keep it real like Uncle Phil, so y'all bear with me.
I'm a big, big fan of ratchet music. I love it, I live for it, it gives me absolute life. As soon as I hear a trap song, can't nobody tell me I'm not selling bricks out the bando and that I won't pull out the chopper and spray the block up (knowing damn well that if I hear a balloon pop at a little kid's birthday party, I'm gonna be the first one running with my scary ass). But that's okay because I know I'm still a G in my own mind, and I will pull up with the stick whenever I'm on call (FYI: I'm talking about a literal stick, like the ones that be on the ground, not the ones that require actual bullets).
Well, anywho, it was probably a year ago that I first came across this new rapper named NBA YoungBoy. And at first, I was confused because I thought he was a professional basketball player who thought it was okay for him to force his wack ass music on us when we already barely care about half these ninjas basketball careers. Especially after Kobe and Shaq's horrible attempts at music, I WAS NOT HAVING IT. Not even in the least bit. Throw the whole basketball player away, put the engineer who recorded the music on trial, and sentence him to life with no parole, and fine his baby mama and his homeboys for not telling him his music is trash. I'm so tired of these NBA players thinking they can rap and have the audacity to charge us for these garbage juice tunes. Issa no for me dawg.
Well, turns out I was completely wrong and the dude is actually a real-life rapper from Louisiana and has no ties to the NBA whatsoever. So I took some time out to listen to a few tracks from ole boy, and I actually liked what I heard. Yeah, he sounds a little angry and two crack rocks from a fed charge, but I was really feeling bruh. I even looked forward to him coming to my hometown two weeks from now, and I was ready to purchase my tickets.
Fast forward to now, I go on TMZ and I see that this fool was arrested on felony kidnapping charges and has other charges in Georgia over the weekend for committing assault and weapons violations. And to top it all off, Mr. NBA YoungBoy is only 18 years old. But you know what I don't blame NBA Young Boy, I blame the people around him. I blame the label. I blame the big homies who supposed to put some knowledge in that big ole head of his and make him realize that you can't make any money if you doing all the things you rap about. It's called hustling backwards. JAY-Z talks about selling drugs, weapons, and the streets in general, but do you think he out here doing any of that? Hell to the naw, to the naw naw naw.
Anyhow, here is TMZ's report regarding NBA YoungBoy's arrest, along with his mugshot below: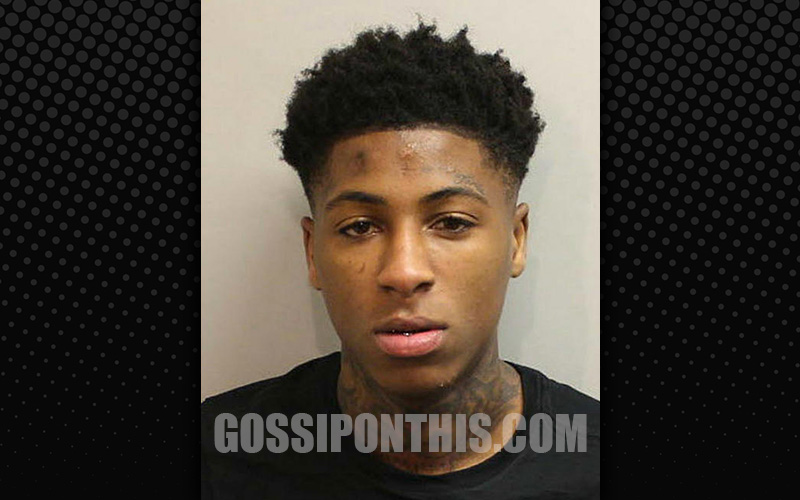 Law enforcement sources tell us cops came in contact with YoungBoy on his tour bus — we don't know why — and when they ran the rapper's record and discovered he was a fugitive from Georgia for allegedly committing assault, weapons violations and kidnapping.

The 18-year-old rapper has had lots of legal trouble … he wrecked a Lambo, among other things.  He was also arrested for a case connected to a series of shootings in Baton Rouge, LA back in 2016.  He was also accused of firing a weapon during a drive-by shooting.

He's scheduled to appear in court Monday.
And to make matters even worse, there was footage just released of NBA Young Boy beating his girlfriend up in the lobby of a hotel. According to his girlfriend, Jania, they were just playing, but sis, we all saw you get slung to the ground like a ragamuffin doll, and this is after he made you sleep in a hotel lobby while he stayed in the room and had sex with other women.
Do us a favor, sis, and take your "young and dumb" ass home to your mama before this negro catches a CDV by way of your face. I don't know who's slower him or her. Actually, nevermind, I do. It's her. I even hate the way she talks, it just sounds stupid. Girl, go get enrolled in some classes at a local community college and do something with your life. This NBA YoungBoy train ain't gone keep rolling forever and you better find some business about yourself, instead being outchea running around looking like you ain't even finished high school. Chile please…
Be the first to receive breaking news alerts and more stories like this by subscribing to our mailing list.