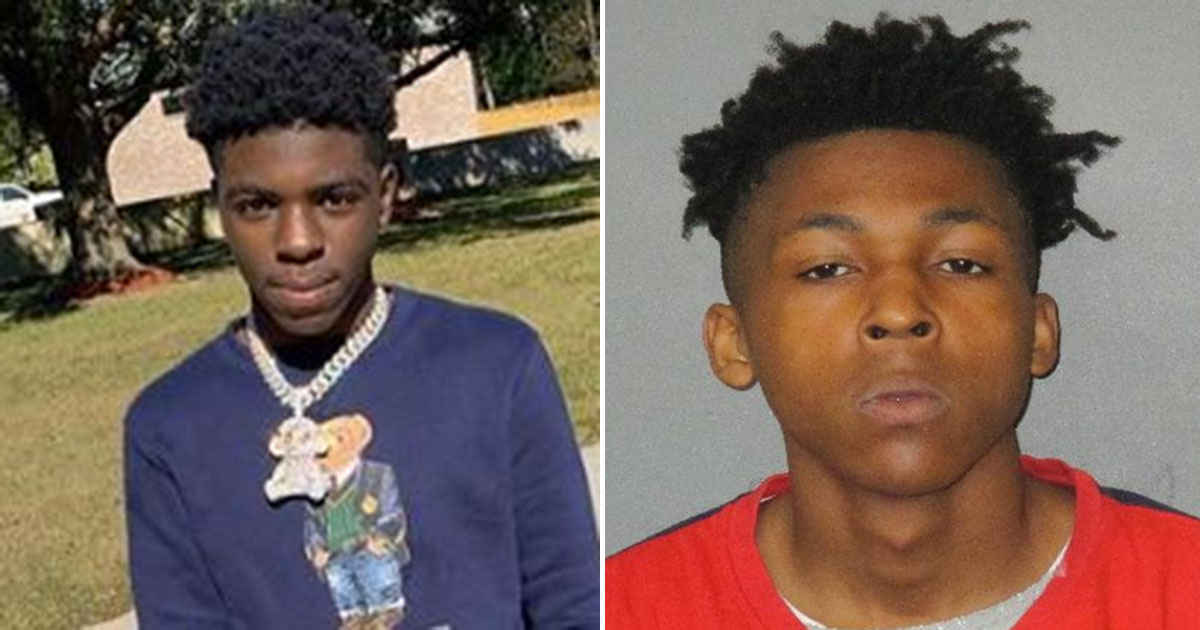 NBA YoungBoy's younger brothers are among three teens charged in the shooting death of a 17-year-old boy in East Baton Rouge, Louisiana.
The East Baton Rouge Sheriff's office said Javon Brown died Tuesday (Dec. 3) from injuries he sustained in a shooting the day before.
16-year-old Jeffrey Tate and 18-year-old Davaughn Tate turned themselves in to police Wednesday afternoon (Dec. 4) and are facing murder charges in Brown's death.
WBRZ reports that during a court hearing Thursday, prosecutors said the Tate brothers, along 16-year-old Kevin Anderson, harassed Brown and instigated a fight with him Monday afternoon after he got off the bus with a girl on Ottawa Street in Baton Rouge.
Brown is said to have put on headphones in an effort to drown out the aggressors, but they attacked him from behind and a fight ensued.
Davaughn Tate is accused of pulling out a gun and shooting Brown before he and the other two attackers fled the scene.
Anderson was somehow hit by gunfire in the struggle and went to a nearby hospital where he was treated before being taken into police custody. Brown died in the hospital the next day.
The Tate brothers evaded police for two days before finally turning themselves in on Wednesday.
At first, Davaughn Tate was the only one of the three charged with second-degree murder, with the other two suspects facing a principal to second-degree murder charge.
However, after hearing witness accounts and seeing surveillance video corroborating details of the incident, a juvenile court judge also charged Jeffrey Tate with second-degree murder.
All three suspects were also charged with illegal use of a weapon and simple battery.
The younger Tate brother was said to be the instigator in the violent encounter and will stand trial as an adult.
Police confirmed with officials at Belair High School that the Tate brothers and Brown were involved in an ongoing feud that led to the shooting.
Court records also revealed that the Tate brothers both have the same father as NBA YoungBoy (real name: Kentrell Gaulden), who has been in and out of jail over the past year.
Their father is currently serving a 55-year prison sentence for murder and is briefly mentioned in a recently released song by the rapper called "Lonely Child."
"I miss my f**kin' daddy, I've been callin' Montana my father," the rapper says in the song, referencing the head of Never Broke Again Records.
Be the first to receive breaking news alerts and more stories like this by subscribing to our mailing list.