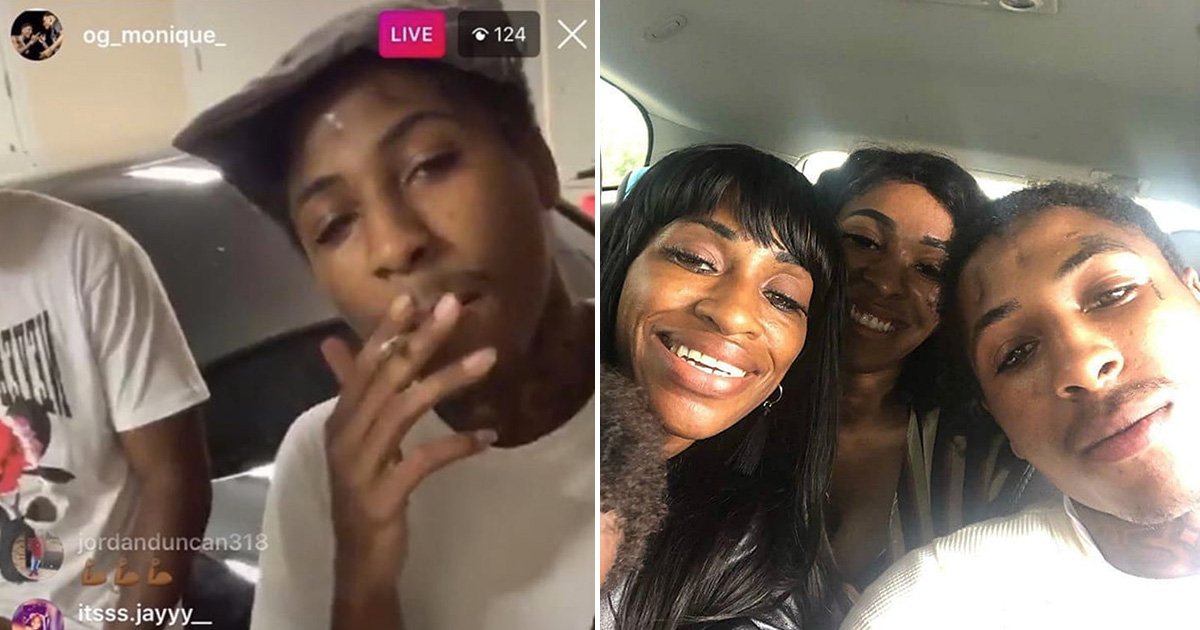 NBA YoungBoy has been released from jail and will spend the next 12 months on house arrest, per judge's orders.
Video footage shared on social media shows the 19-year-old rapper exiting the East Baton Rouge Parish Prison just after midnight early Thursday morning (Aug. 15).
https://www.instagram.com/p/B1LEXjwFKig/
He was warmly greeted by his girlfriend, Kaylyn Marie "Kay Marie" Long, before being driven off in a black vehicle.
https://www.instagram.com/p/B1LC6qSl2g3/
The "Valuable Pain" rapper also appeared on Instagram Live and was seen trying to cover up his new mustache before eventually warming up to the camera and laughing and waving.
"I gotta get my haircut," YoungBoy says as the clip ends.
He also posed for a photo with his mother Sherhonda Gaulden (on the left):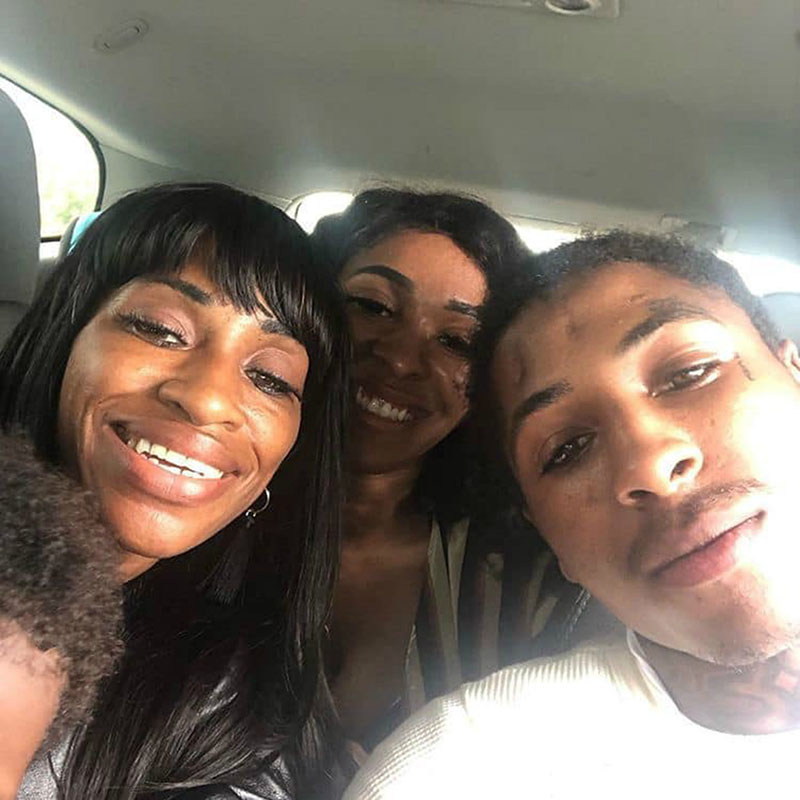 NBA YoungBoy, whose real name is Kentrell Gaulden, has been in jail since May when he was arrested for his alleged involvement in a shooting incident in Miami on Mother's Day that left an innocent bystander dead. His girlfriend Kay Marie was also injured in the shooting.
In June, a judge sentenced the rapper to 90 days in jail and a year of house arrest for violating his probation stemming from a 2016 shooting case for which he pleaded guilty.
Gaulden's plea deal, which was given to him in 2017, sentenced him to three years of probation with a suspended 10-year prison sentence. The conditions of his probation stated that he remain free of additional arrests and convictions, which he failed to do.
The judge said YoungBoy violated his probation by "talking trash and smack" about the Miami shooting after he was told to stay off social media, an order he hadn't been adhering to even before the fatal shooting.
YoungBoy has also been arrested twice while on probation—back in 2018 for allegedly assaulting a woman in Georgia and earlier this year for marijuana possession and disorderly conduct when he told his baby mama beat up a hotel staffer. The charges from the latter arrest were dismissed.
In deciding not to revoke his probation, State District Judge Bonnie Jackson put the rapper under house arrest with electronic monitoring until his probation expires in August 2020. He's also not allowed to perform until then.
Be the first to receive breaking news alerts and more stories like this by subscribing to our mailing list.