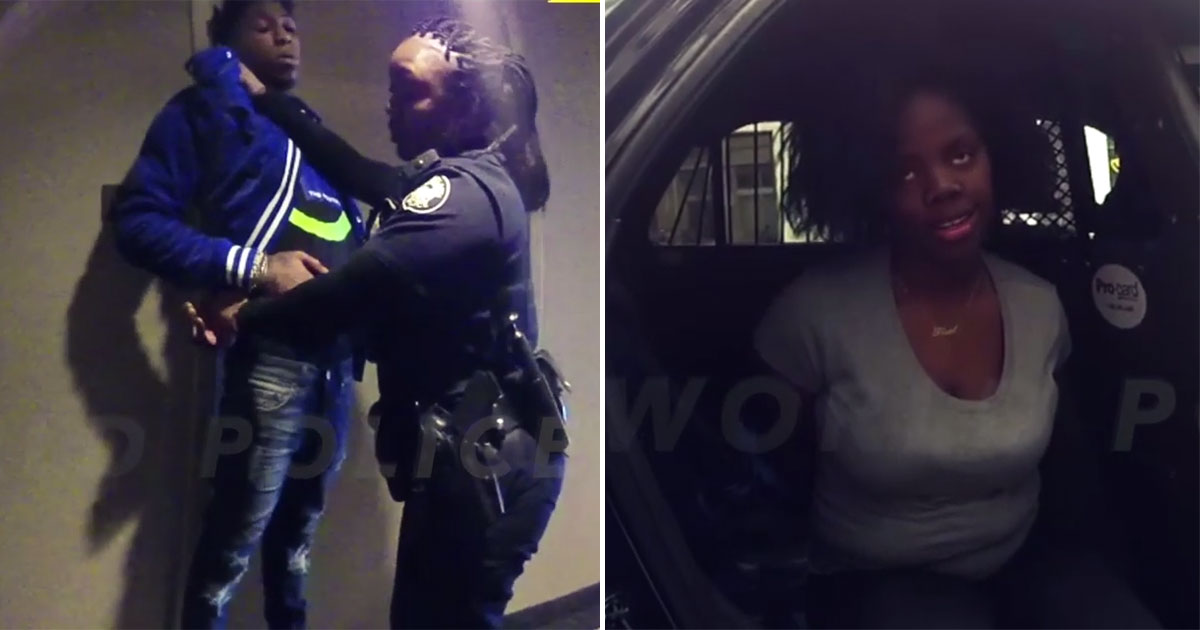 The Atlanta Police Department has released the full bodycam video footage showing NBA YoungBoy and his baby mama being taken into police custody in Atlanta earlier this year.
As we previously reported, NBA YoungBoy (real name: Kentrell DeSean Gaulden) and Starr Thigpen were arrested after Thigpen was accused of attacking a hotel staffer at YoungBoy's command.
Atlanta police said YoungBoy and Thigpen were still occupying a room at the Hyatt House Atlanta hotel that was supposed to be empty when housekeeping entered.
Gaulden allegedly told Thigpen to get the housekeepers out of the room, and that's when Thigpen allegedly attacked the women.
Police said the fight spilled into the hallway before the room attendants eventually ran away and called 911.
When police officers came to arrest Gaulden and Thigpen, chaos ensued.
The newly released bodycam video shows the rapper and his baby mama arguing with cops in the hallway as they detain them for questioning after Thigpen allegedly "slapped somebody," one officer said.
At one point, the confrontation got so heated that one cop had to pull out a taser on YoungBoy as Thigpen shouted in the background "My baby in there! Give me my baby!" referring to the couple's child who was on the other side of the hotel room door.
When YoungBoy's request to allow Thigpen to go in the room with the child is denied, he angrily shouts "Y'all don't give a f**k about us!" to the black female officer who has his arms pinned behind his back.
Officers ended up seizing a little over nine ounces of marijuana and they were also seen in the video pouring out a cup of "lean."
YoungBoy and Thigpen were taken to the City of Atlanta jail and charged with disorderly conduct and possession of less than an ounce of marijuana.
The end of the 34-minute video shows a much friendlier interaction between YoungBoy and the officers while he's waiting to be booked.
One of the cops tells him he'll be out soon, saying that Bow Wow (who had recently been arrested in ATL as well) was only in there for "two or three hours" before being released.
The officers and YoungBoy then joke about the incident, noting the "Freddy Krueger scratches" Bow Wow had on his face from the altercation with his girlfriend.
NBA YoungBoy and Starr Thigpen were released on bond the next morning and the charges were ultimately dropped.
Be the first to receive breaking news alerts and more stories like this by subscribing to our mailing list.