Tag: Atlanta Police Department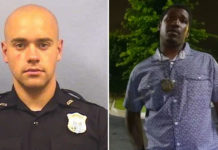 During a press conference Wednesday afternoon (Jun. 17), Fulton County D.A. Paul Howard announced that former Atlanta Police Officer Garrett Wolfe will be charged with 11 charges, including felony murder and multiple assault with a deadly weapon charges.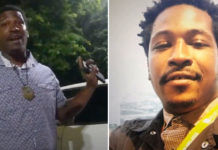 Rayshard Brooks was on probation when he was found asleep and intoxicated at a Wendy's drive-thru, and he feared going back to prison if he ended up being charged with DUI, which may explain why he tried to make a run for it when police tried to arrest him.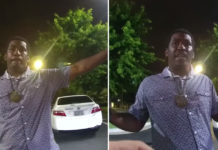 The Atlanta Police Department has released bodycam footage showing Rayshard Brooks talking to police in a Wendy's parking lot moments before he was shot in the back and killed.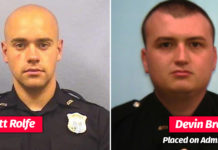 Officials with the Atlanta Police Department have released the names of the two officers involved in the fatal shooting of Rayshard Brooks.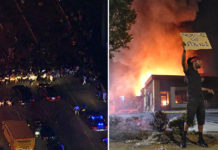 Protesters angry over the police killing of an unarmed black man at a Wendy's drive-thru in Atlanta marched onto the highway late Saturday night (Jun. 13), shutting down part of the Interstate 75/85 downtown connecter, which is a major road through the city, CNN reports.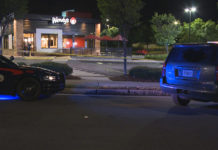 A Black man was shot in the back and killed by Atlanta police after someone complained that he was sleeping in his car in a Wendy's drive-thru line.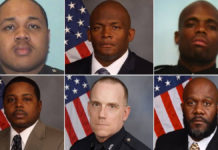 The Atlanta police officers who were seen on live television pepper-spraying, tasering and dragging two black college students from their car during protests in the city are now facing multiple criminal charges.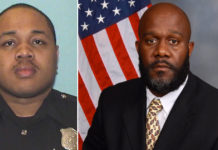 The two Atlanta Police Department officers who were fired after tazing, macing and yanking two AUC students out of their vehicle in a violent arrest that was aired on live television amid protests in the city have been identified.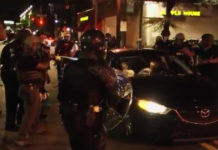 Two Atlanta Police Department officers have been fired after video showed them using "excessive force" while arresting a pair of HBCU students amid protests in the city Saturday night ATL Mayor Keisha Lance Bottoms said Sunday.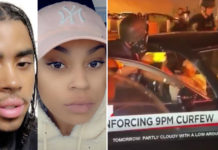 Messiah Young, a Morehouse College student, and Taniyah Pilgrim, a student at Spelman, were driving Saturday evening around 9:30 p.m. when APD officers flattened their tires and broke the windows of their car before pepper-spraying and tazing them.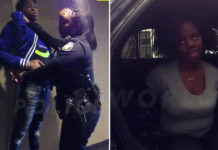 The Atlanta Police Department has released the full bodycam video footage showing NBA YoungBoy and his baby mama being taken into police custody in Atlanta earlier this year.