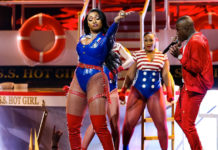 The 2019 BET Hip-Hop Awards were held in Atlanta on Saturday night (Oct. 5), and the show was broadcast on TV Tuesday night (Oct. 8). Watch the performances here!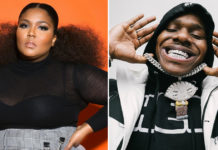 While some Lizzo fans instantly fell in love with the remix, others decided they could've lived without DaBaby's braggadocious bars.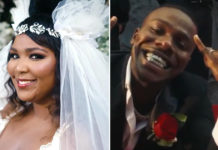 2019 has been VERY good to both Lizzo and DaBaby ... so it's only right that the two artists team up for a collaboration.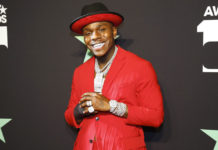 DaBaby has been charged in connection to a fatal shooting in a North Carolina Walmart and will spend the next year on unsupervised probation.
DaBaby took over the 2019 BET Awards stage Sunday night (Jun. 23) with a high-energy performance of his hit single "Suge."
Among the breakthrough acts featured in XXL's Summer 2019 Freshman Class are North Carolina's DaBaby, ATL native Gunna, Houston's own Megan Thee Stallion and California rapper Blueface.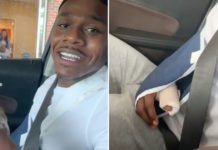 DaBaby apparently beat that clout-chasing rapper up at the Louis Vuitton store in the mall so badly that he broke his hand and recently had to have surgery to fix it.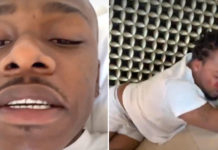 DaBaby wants the world to know that he is 100% about that life and stop playing with him ... or else you too will end up beaten and bloodied (or dead) like his other victims.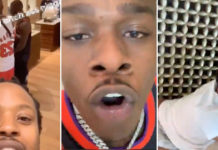 A Charlotte rapper who decided to test DaBaby's gangsta ended up with a bloody nose and on the ground with his pants below his waist ... and the whole thing was captured on video.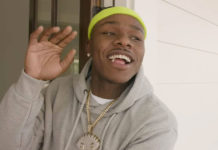 DaBaby has officially been cleared of charges relating to a deadly shooting at a North Carolina Walmart last November.
Da Baby said that he was shopping with his family (his 1-year-old daughter, 5-year-old son and baby mama) when he was approached by two men. At least one of the men had a gun, and he said security footage will back up his side of the story.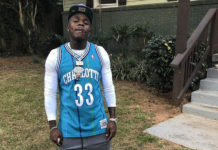 Da Baby is now a free man and has so far not been charged for shooting and killing a man who tried to rob him at a Walmart store in Huntersville, NC.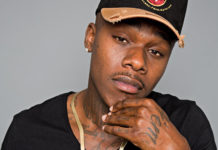 DaBaby—a popular rapper out of Charlotte, North Carolina—was reportedly involved in an altercation at a Walmart that led to the shooting death of a man.