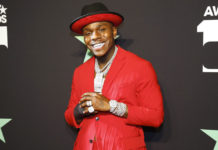 DaBaby has been charged in connection to a fatal shooting in a North Carolina Walmart and will spend the next year on unsupervised probation.
DaBaby took over the 2019 BET Awards stage Sunday night (Jun. 23) with a high-energy performance of his hit single "Suge."
Among the breakthrough acts featured in XXL's Summer 2019 Freshman Class are North Carolina's DaBaby, ATL native Gunna, Houston's own Megan Thee Stallion and California rapper Blueface.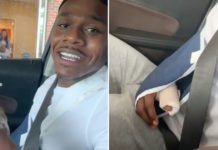 DaBaby apparently beat that clout-chasing rapper up at the Louis Vuitton store in the mall so badly that he broke his hand and recently had to have surgery to fix it.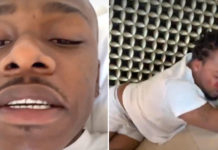 DaBaby wants the world to know that he is 100% about that life and stop playing with him ... or else you too will end up beaten and bloodied (or dead) like his other victims.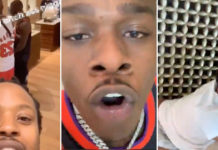 A Charlotte rapper who decided to test DaBaby's gangsta ended up with a bloody nose and on the ground with his pants below his waist ... and the whole thing was captured on video.