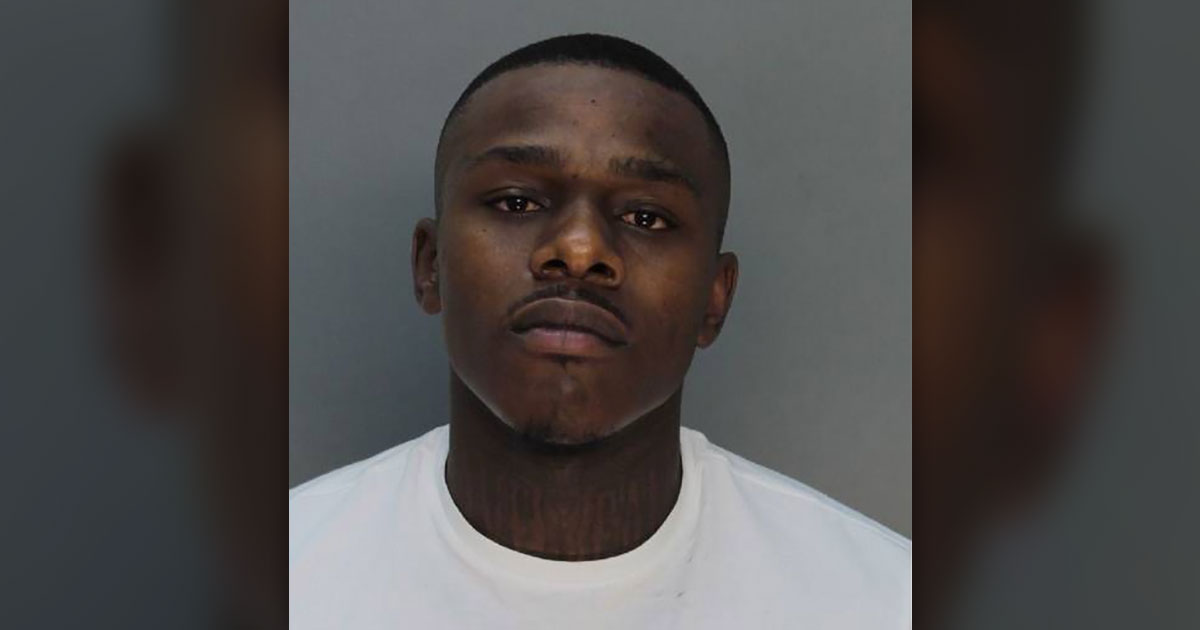 DaBaby was arrested in Miami Thursday and remains in jail Friday (Jan. 3) after police detained and questioned him regarding a robbery that was caught on video.
Video footage posted on Instagram showed the rapper in handcuffs being placed in a Miami police car.
According to a police report obtained by TMZ, DaBaby allegedly robbed the victim—who is a concert promoter—of $80, a credit card, and then poured apple juice all over him. The rapper also allegedly took the man's iPhone 7.
The reasoning behind the alleged assault and robbery was because DaBaby felt the promoter had shorted him after a recent gig.
The police report stated that the promoter gave DaBaby $20K, but DaBaby said he was owed $30K for a concert he was supposed to perform on Thursday. When DaBaby met up with the guy to get his money, that's when "things just went out of control," one source said.
The police report also states that a second victim was punched in the face.
Though the "Bop" rapper (whose real name is Jonathan Lyndale Kirk) hasn't been charged with any crime related to the alleged robbery, during questioning, detectives found out the North Carolina rapper had a warrant for his arrest in Texas for a battery charge.
"He was taken to headquarters for questioning, reference a possible robbery," Miami Police Spokeswoman Kiara Delva told the Miami Herald. "We haven't confirmed his involvement in the case, but robbery detectives were questioning him."
DaBaby's bond for the battery charge was set at $1,500, however, because of the Texas warrant, he will "remain in custody until further notice," Miami-Dade Corrections Spokesman Juan Diasgranados said.
DaBaby is expected to appear before a judge Friday.
Be the first to receive breaking news alerts and more stories like this by subscribing to our mailing list.