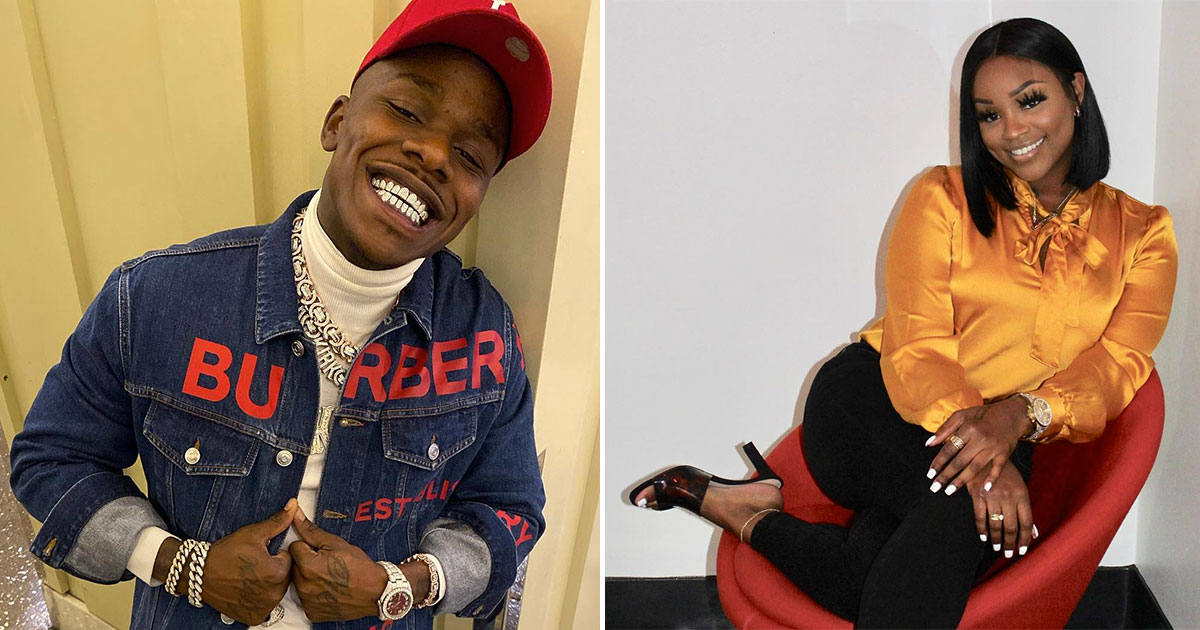 DaBaby has a new baby on the way. Or at least that's what the rumor mill is out here saying.
The Shade Room is reporting that the "Suge" rapper and his baby mama MeMe are expecting their "third" child together … even though they're not currently in a relationship.
DaBaby seemingly responded to the reports on social media, writing on his Instagram Stories not long after The Shade Room published their story: "The internet crazy as hell."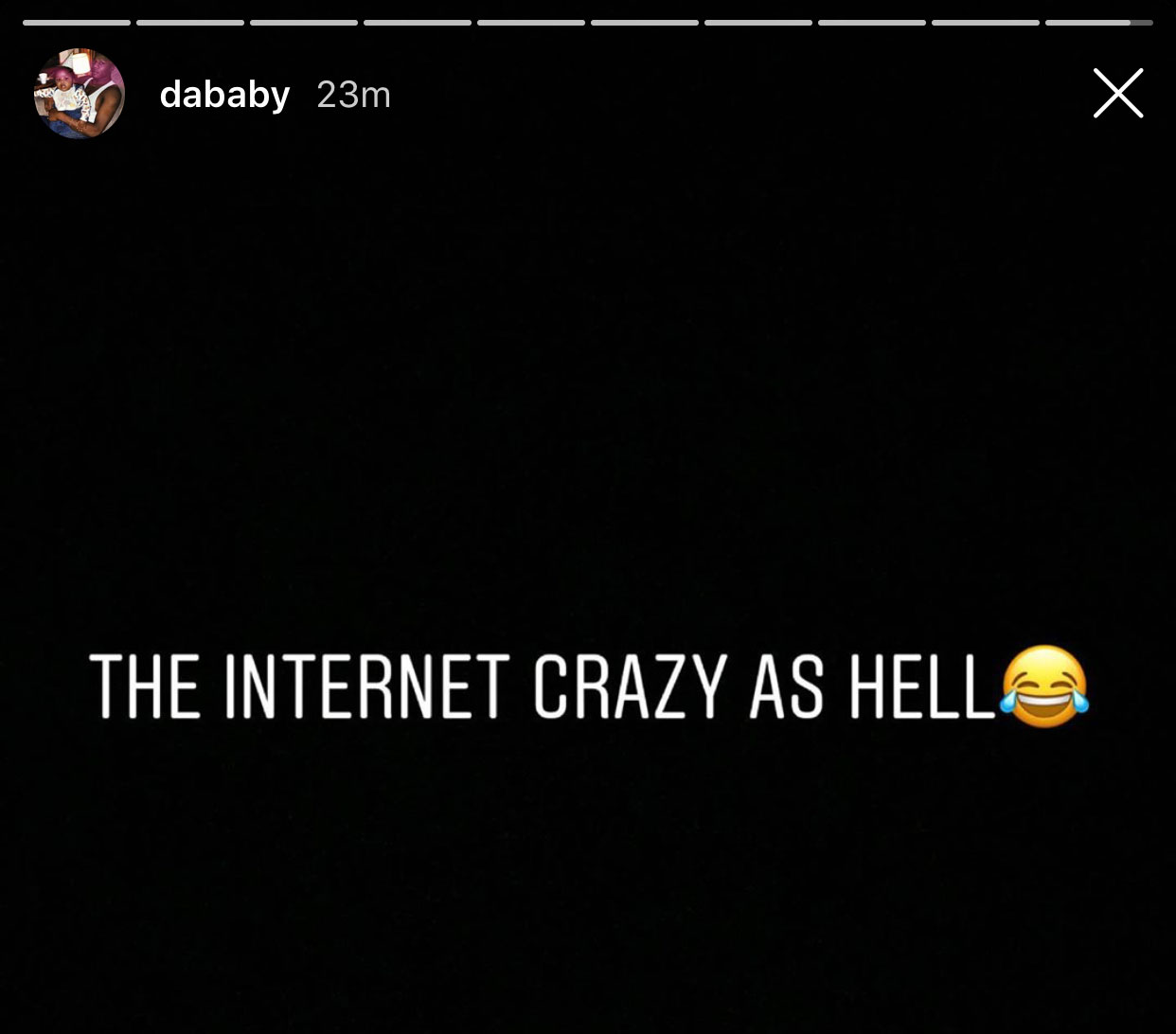 The timing is hella interesting considering MeMe just did an interview a few weeks ago in which she talked about how despite she and DaBaby both being single, she still claims him as her "boo."
"We single, but that's my boo doe, regardless," she told Kiss Talk.
MeMe said she and DaBaby met five years ago through mutual friends.
"I already knew who he was, he knew who I was," she said.
"We became officially together when I got pregnant," she added. "Our relationship back then was real cool. It was real chill. There wasn't no pressure or nothing. We were just going along with the flow and enjoying each other's presence basically."
https://www.instagram.com/p/B25ASJDHUvA/
https://www.instagram.com/p/B3yIcKipLNk/
DaBaby (whose real name is Jonathan Kirk) and MeMe already share one child together, a 2-year-old daughter named Serenity Kirk, and the Charlotte rapper is also a father figure to MeMe's 6-year-old son Caleb.
"He is actually an amazing father. Not only to our daughter but to my son as well. He has been in his life for a very long time. He's an amazing father, I can give him that," she said.
Be the first to receive breaking news alerts and more stories like this by subscribing to our mailing list.