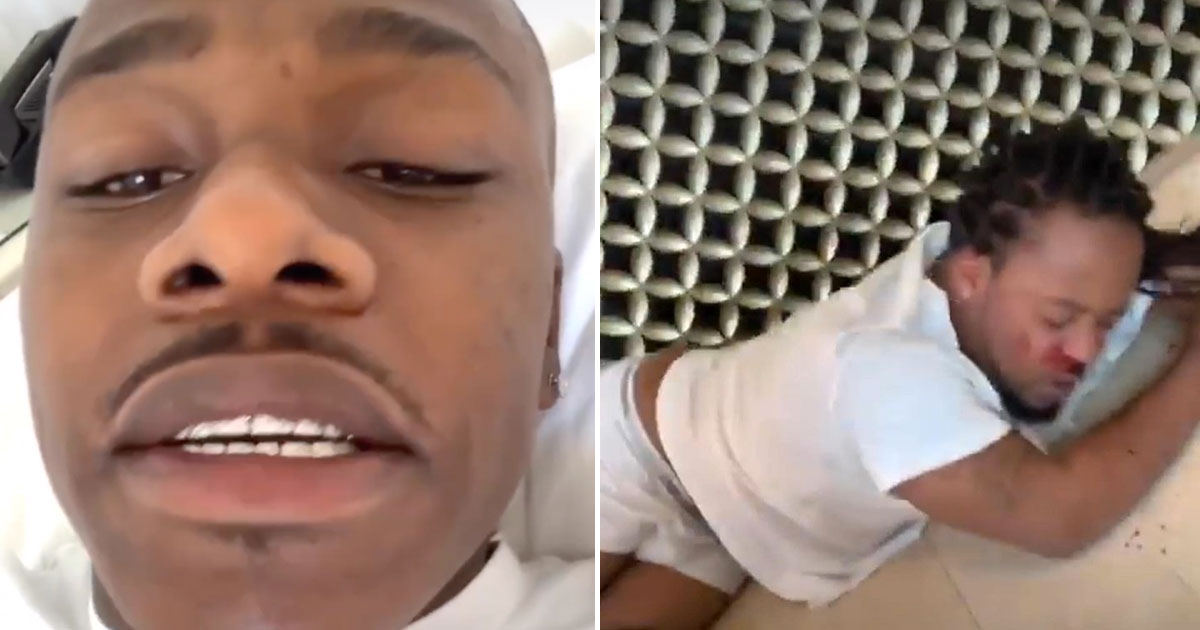 DaBaby wants the world to know that he is 100% about that life and stop playing with him … or else you too will end up beaten and bloodied (or dead) like his other victims.
For those who haven't seen the video that's been circulating social media … DaBaby was minding his business doing some shopping at the Louis Vuitton store in SouthPark Mall in Charlotte, North Carolina Saturday when all of a sudden a clout-chasing fellow Charlotte rapper named Cam Coldheart approached him, called him a "bitch a** n***a" and then challenged him to a fight that he ultimately lost.
DaBaby shared the footage on his own Instagram page (see below) and it quickly went viral, sending a strong message to anyone out there who may have ideas about running up on him in the future. He captioned the video: "When bullying Baby on the internet goes wrong."
https://www.instagram.com/p/Bx5_ADopGZl/
Right after the mall beatdown, DaBaby and his crew went straight to Myrtle Beach, South Carolina, where the rapper performed a concert for the tourist spot's Memorial Day Weekend festivities.
https://www.instagram.com/p/Bx6vuGrnLgo/
"N***as love to play with me, play victim, then call the police," he said in a video shared to his IG stories, referring to Saturday's mall beatdown, while relaxing in the bed in his Myrtle Beach hotel Sunday morning (May 26).
While it's still unclear whether or not DaBaby actually handled the guy all by himself (he says he did, while the other guy says it was the "Suge" rapper's security) … the message still stands. If you mess with DaBaby, you WILL get beat the f**k up.
This latest incident marks the second of its kind in two weekends. If you'll recall, last week, a fan was severely beaten by DaBaby's security after insisting on a photo with the rapper ahead of a concert in Lawrence, Massachusetts.
The fan, later identified as an aspiring rapper named Don Trag, was taken to the hospital, where he remains in a coma with significant brain and neck swelling and "is not doing well," according to family members who say that he's in danger of dying.
Long story short: LEAVE THAT MAN ALONE!
Be the first to receive breaking news alerts and more stories like this by subscribing to our mailing list.