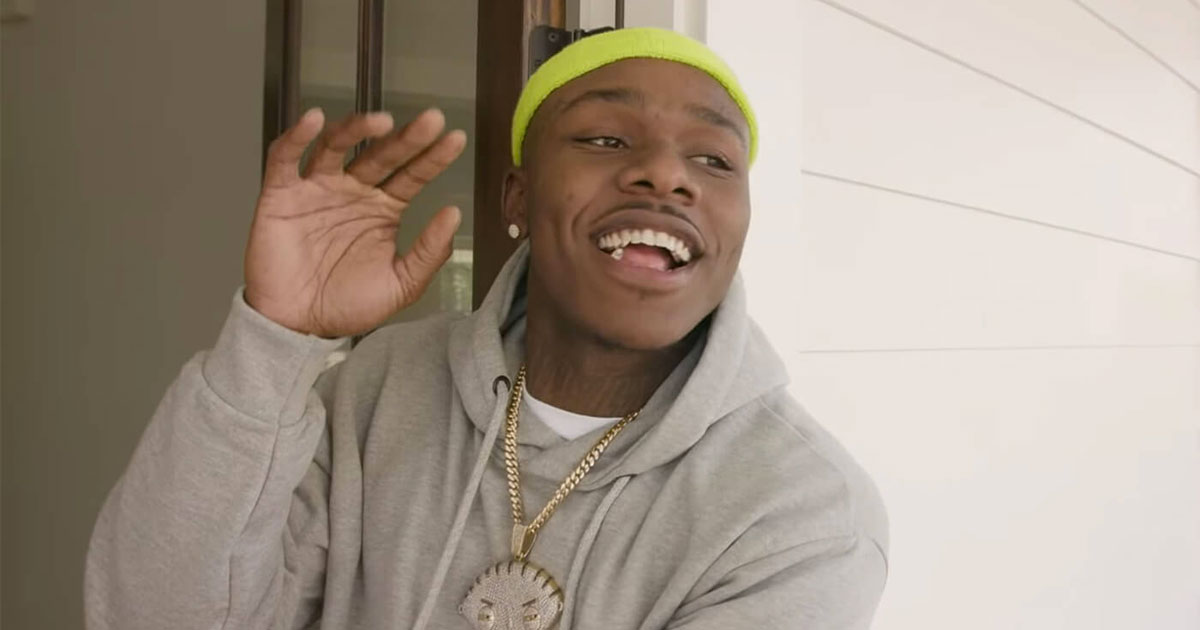 DaBaby has officially been cleared of charges relating to a deadly shooting at a North Carolina Walmart last November.
Police said 19-year-old Jalyn Craig was shot and killed during a fight inside the store in Huntersville.
DaBay, whose real name is Jonathan Kirk, was facing a charge of carrying a concealed gun in the case, but that charge was dropped in court last Thursday (Mar. 28), according to Charlotte's WSOC-TV.
An initial investigation revealed the shooting was the result of a fight between several individuals in the store.
Police said they identified all people involved in the shooting and four were taken to the Huntersville PD to be interviewed.
"We just heard a bunch of gunshots," Walmart employee Christian Diaz said, adding that he rushed to get people out of the store's back door when he heard the gunshots.
Against his lawyer's wishes, DaBaby talked about what happened in a series of videos posted to his Instagram stories just two days after the shooting.
Da Baby said that he was shopping with his family (his 1-year-old daughter, 5-year-old son and baby mama) when he was approached by two men. At least one of the men had a gun, and he said security footage will back up his side of the story.
Without explicitly stating that he shot at the man, Da Baby explained exactly what went down at the Walmart and said that that the "gunshots" that customers in the store heard is what actually saved him and his family from being shot.
"I wasn't in no mothaf***in' produce section, I wasn't grocery shopping, I was buying my baby some more winter clothes, n***a, it's cold outside, n***a," he said. "These n****s see me buying baby clothes and these n****s wanna come and show me how tough they is and sh**. Come on, my n***a, quit playing … I really don't give a f*** how y'all feel, a n***a tried to take my life in front of my 1-year-old daughter."
Be the first to receive breaking news alerts and more stories like this by subscribing to our mailing list.