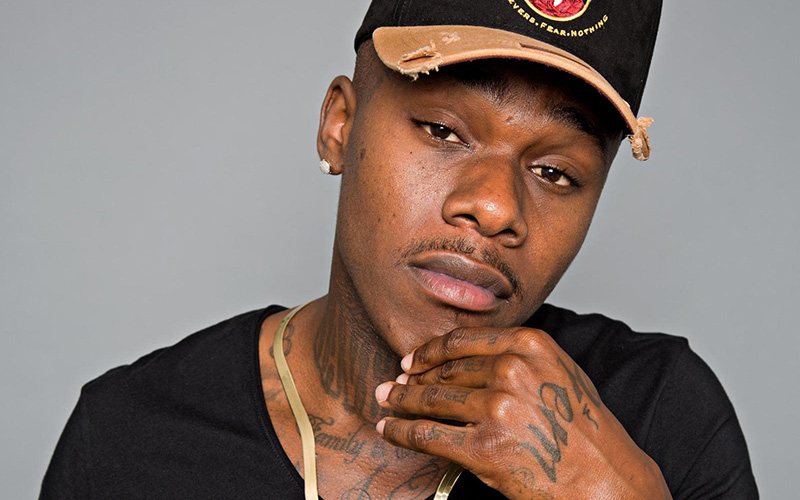 DaBaby—a popular rapper out of Charlotte, North Carolina—was reportedly involved in an altercation at a Walmart that led to the shooting death of another man.
The Charlotte Observer reports that a man was shot and killed Monday night (Nov. 5) around 6 p.m. in the Walmart on Bryton Town Center in Huntersville, NC. According to police, shots were fired in the aisles near the produce section.
Investigators said in a Facebook post that the shooting suspect was being questioned, along with "several people" who were arrested at the store "due to an altercation."
It wasn't clear if the altercation was connected to the shooting, and though the alleged shooter's name hasn't been revealed, Hip Hop Overload says police have confirmed to them it was Charlotte rapper DaBaby (not to be confused with Atlanta rapper Lil Baby).
A graphic photo of the shooting victim has been widely circulated on social media. It shows a man lying on the floor holding himself next to a pool of blood. A gun can also be seen near him in the photo.
"At this time there is no reason for the community to feel unsafe as we believe all responsible parties have been taken into custody," the Facebook post read.
Huntersville Police Chief Cleveland Spruill said he couldn't estimate how many customers were in the store when the shooting happened. "I think the official answer to that would be 'a lot,'" he said.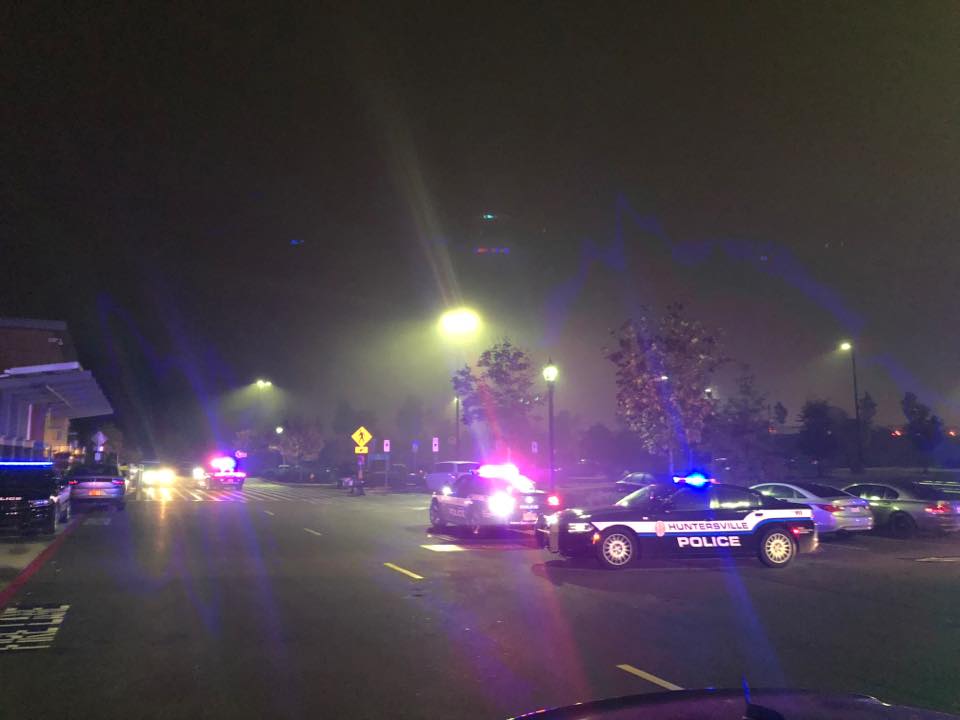 An officer was doing a routine security check at the store "when he heard gunshots … and took an individual into custody," said the Facebook post. The shooting victim, later identified by Huntersville police as 19-year-old Jalyn Domonique Craig, was pronounced dead on the scene.
"It's very uncommon for that to happen," Chief Spruill said. "We don't have shootings inside of any retail store."
The store was locked down immediately after the shooting so officers could speak to witnesses and anyone who may have been involved, Chief Spruill said. Officers obtained contact information from customers in the store before allowing them to leave, Spruill said.
According to online reports, DaBaby (whose real name is Jonathan Lyndale Kirk) shot Craig out of self-defense after the man tried to rob him.
"We just heard he got into an altercation with some rapper," Craig's friend, Jaden Major, told WSOCTV. "That's what was going around on Instagram."
Major said the death of his friend has been difficult to process.
"It hurt me, and it hurt a couple of his friends because they called me crying about it," Major said.
One woman who said she was in the store at the time of the shooting told WBTV that customers screamed and ran for cover after hearing gunshots.
"I don't want to be a sitting duck, so as soon as I saw the coast was clear, I just wanted to get my daughter out of there," Denise Burton told the station. "With everything going on, you just don't want to be sitting there."
Walmart employee Christian Diaz said he rushed to get people out of the store's back door when gunshots rang out just after 6 p.m. "We just heard a bunch of gunshots," Diaz said.
Walmart released a statement about the shooting, saying: "We are deeply saddened by what has happened. We are thankful for the quick actions by the Huntersville Police Department and their arrest of those believed responsible for this crime. We are working closely with law enforcement. Since this is an active investigation, we will refer additional questions to them."
It's unclear if any charges will be filed against DaBaby.
"At this time, the Huntersville Police Department has identified all parties involved and are consulting with the District Attorney's Office with what, if any, charges will be filed," the HPD said in a statement.
DaBaby has since been released from police custody and posted a video on Instagram Tuesday night (Nov. 6) letting everyone know that the shooting was not a publicity stunt to promote his new mixtape.
https://www.instagram.com/p/Bp2kRFxgO_Q/
This isn't the first time DaBaby has been involved in a shooting incident. About a month ago, he was confronted by gang members and shots were fired with DaBaby standing his ground.
He also said in an interview with XXL that in the past, five armed, masked men ran into his house and he "legally shot somebody and they took off."
DaBaby was also previously arrested back in July in Raleigh, NC for possession of a stolen firearm.
Before he became a rapper, DaBaby, who also goes by the name Baby Jesus, was in the streets. After becoming bored with that way of life in 2014, he started rapping.
He went viral in 2017 when he was spotted walking around SXSW in nothing but a diaper and tennis shoes.
https://www.instagram.com/p/BpsKZa5g_ZS/
DaBaby just released a new mixtape on November 2nd called Blank Blank. It's actually really good and you should take a listen.
Be the first to receive breaking news alerts and more stories like this by subscribing to our mailing list.