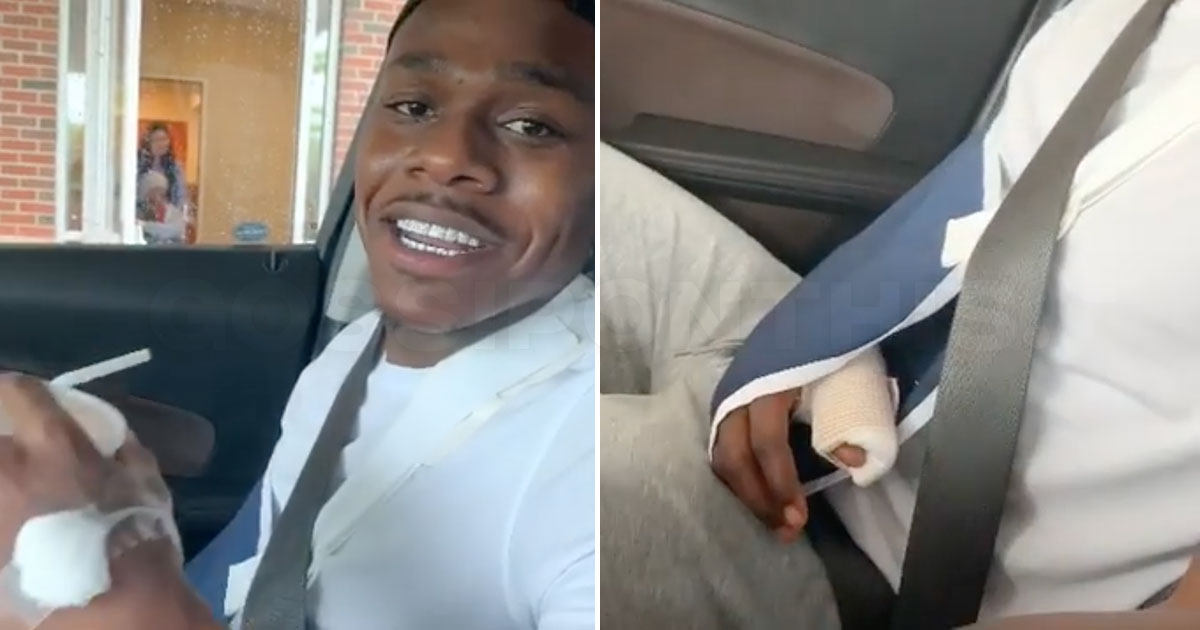 DaBaby apparently beat that clout-chasing rapper up at the Louis Vuitton store in the mall so badly that he broke his hand and recently had to have surgery to fix it.
In case you aren't familiar with the story … DaBaby was in Charlotte's SouthPark Mall a few weeks ago minding his business while doing some shopping at the Louis Vuitton store when out of nowhere, his rival North Carolina rapper Cam Coldheart harassed him and challenged him to a fight.
The two exchanged words and went to brawling. The whole thing was captured on video, and while you don't actually see the scuffle, at the end of the footage, you see the Cam Coldheart guy laying on the ground bleeding profusely from his face with his pants down to his ankles
The situation quickly went viral on social media as many lauded DaBaby for putting a clout chaser in his place and giving him the viral attention he deserved.
But as DaBaby has learned now, fighting bare-knuckled isn't what it's all cracked up to be (literally) … because he actually broke his hand and "didn't een know."
The break was so bad that he had to have surgery, as noted in this video he shared on Instagram late Friday (Jun 7).
https://www.instagram.com/p/BybuVJ0Href/
"Bitch I'm high as a kite," DaBaby said around 12 noon right after coming out of surgery. "They say I beat him so bad, I might not make it," he joked, adding in the caption on the post: "I just did like 9 sold-out shows with a broke hand & aint een know."
He also left us with the following advice:
"#KeepYourHandsToYourselfKids even if a bitch ass n***a [deserve] it"
Duly noted.
Be the first to receive breaking news alerts and more stories like this by subscribing to our mailing list.