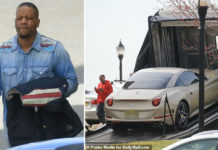 Kevin Hunter has officially lost his meal ticket as new reports suggest he's been kicked out of the home he shares with Wendy Williams, has been fired from her show and the gold ferrari he bought his alleged mistress with Wendy's money was towed.
Wendy Williams' cheating husband has absolutely no shame. (As if we already didn't know.)
After getting smacked around in the news media for Kevin Hunter's embarrassing infidelities, Wendy Williams appears to have finally had enough.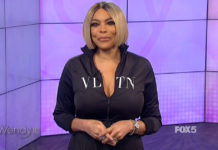 It hasn't even been a full month since Wendy Williams returned to "The Wendy Williams Show" and she's already taking another break.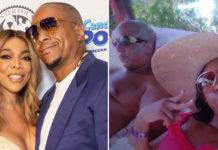 Wendy Williams has reportedly relapsed and was taken to the hospital after she was "found drunk" and "in a bad way" after taping Monday's episode of her daytime talk show.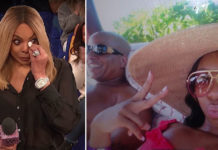 Internet reports have been running rampant that Wendy Williams' husband Kevin Hunter was having a baby with another woman. And now it's being reported that Hunter's mistress, Sharina Hudson, has given birth to a baby girl.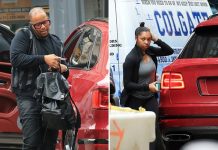 Kevin Hunter was seen picking up Sharina Hudson from a Manhattan office building on Monday (Nov. 6) in red Bentley. He dropped Wendy off at her TV studios in the same red Bentley the following day.