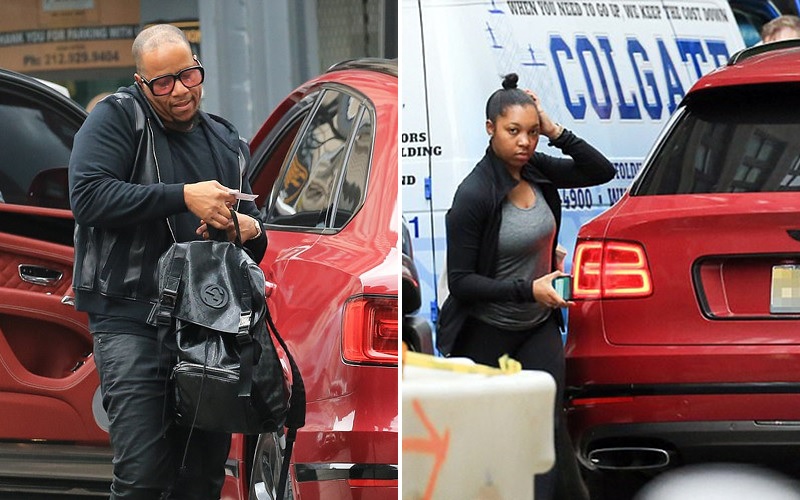 Despite being exposed for allegedly cheating on his wife for the past 10 years, Wendy Williams' husband has again been spotted with his alleged mistress.
Just days after Wendy fainted on live TV, Kevin Hunter was seen picking up Sharina Hudson from a Manhattan office building on Monday (Nov. 6) in a red Bentley.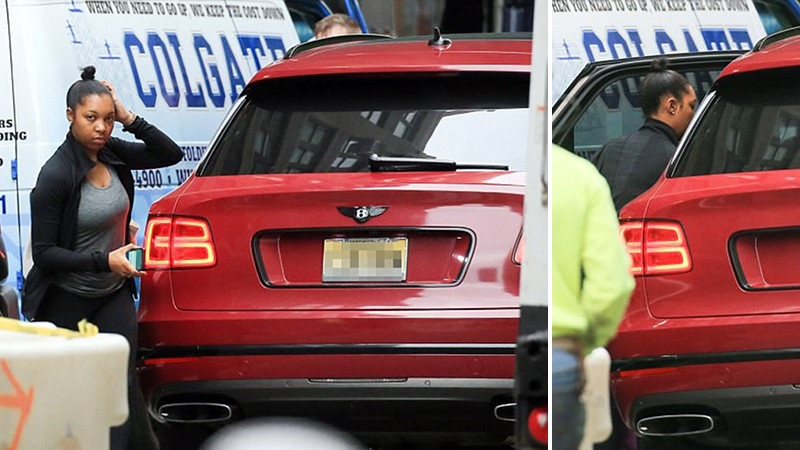 The two then drove to New Jersey together. However, it's unclear if the two retreated to the $765,000 home the pair reportedly share, just miles away from Kevin's marital home with Wendy.
Kevin was seen dropping Wendy off at her TV studios in the same red Bentley the following day.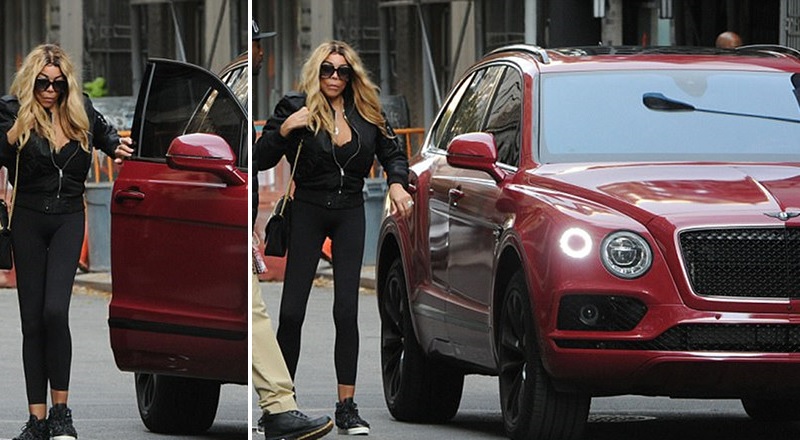 After a year-long investigation, Daily Mail reported in September that Kevin, 46, has been in a 10-year relationship with massage therapist Sharina, 32. Wendy denied the report on her talk show and stated, "I stand by my guy." A spokesperson for the host described Sharina as a "family friend."
Even though Wendy publicly says her 20-year-marriage is just fine, staffers are concerned about how the cheating rumors are affecting her health. Sources tell Hollywood Life Wendy's scary fainting incident was caused by stress, and not from being overheated and dehydrated as the host claimed.
"Wendy [Williams] has been under so much stress recently, and it's really taking a toll on her health. She's had really bad problems sleeping, she's pretty much totally lost her appetite, and she's battling anxiety. Wendy could really do with a break, but she refuses to take any time off from filming [her talk show]. It's like Wendy is just brushing everything under the table and pretending that nothing's wrong."
The source added that Wendy is in denial that her husband is cheating on her and refuses to confront him because the truth could not only ruin their marriage, but also their businesses. Kevin is Wendy's manager, an executive producer of The Wendy Williams Show, and they both run her production company.
"So, Wendy's just burying her head in the sand, and acting like everything is just great, while all the time she's being eaten up inside," the source said.
This sounds very messy (and a topic Wendy would love to cover if she wasn't the subject).
Be the first to receive breaking news alerts and more stories like this by subscribing to our mailing list.