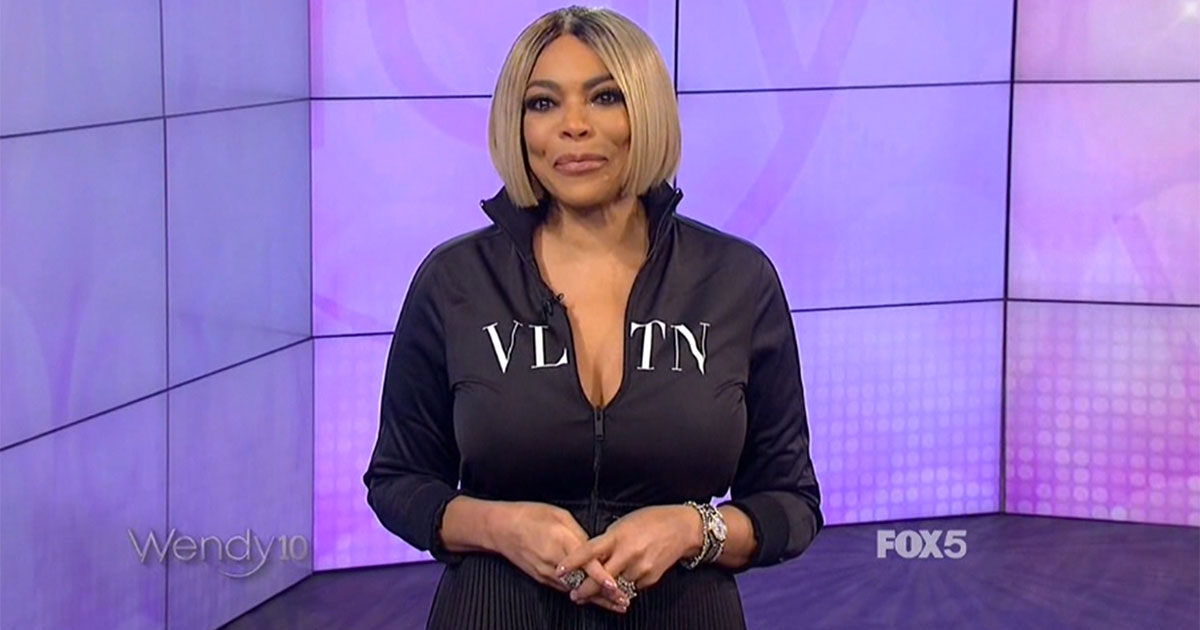 It hasn't even been a full month since Wendy Williams returned to The Wendy Williams Show and she's already taking another break.
Amid reports Wendy's husband and his mistress welcomed a love child last week, it's now being reported that The Wendy Williams Show will be going on a pre-planned hiatus the week of April 1st.
According to Page Six, Wendy will air repeats next week and resume taping new episodes the following week.
"'The Wendy Williams Show' is taking a previously scheduled spring break hiatus and airing repeat episodes during the week of April 1st," a spokeswoman for the show said in a statement. "The show will return with original episodes on April 8th."
Although the timing is kind of awkward, considering all of the drama said to be going on in Wendy's personal life, sources close to production say that this hiatus has "nothing to do with recent events" and was planned months ago.
One source told Page Six: "The staff is excited to have Wendy back, and they understand what's been going on with her, but it's business as usual."
This latest hiatus comes less than a month before Williams returned from a two-month break.
When Wendy came back to the show on March 4th, she said that she was dealing with complications related to her Graves' disease, but a couple of weeks later, she revealed she was actually living in a sober house to treat her issues with addiction.
Since then, multiple sources have confirmed that Williams' husband's mistress Sharina Hudson did, in fact, give birth to a baby girl and it is widely speculated that Williams' husband, Kevin Hunter, is the newborn's father.
The day the story broke, Williams reportedly checked herself out of the sober living home and went on a drinking binge before eventually being found by members of her team who took her to the hospital.
After being treated with IV fluids, she returned to the Queens, NY-based sober facility and taped an episode for her show the next day.
"Wendy is not in a good way, everyone is so concerned for her," a source told Page Six. "The sad thing is that she's been working so hard to stay sober and she's been so honest in her struggles with all her fans, and this just tipped her over the edge. But the fact she still came to the set just shows how strong she's trying to be."
When TMZ caught up with Wendy on Wednesday (Mar. 27), she flashed her wedding ring and told them she felt "wonderful." She said she had just left Pilates and was on her way to a "book meeting."
Meanwhile, sources say that despite the alleged turmoil going on behind the scenes, Kevin still works on The Wendy Williams Show as an executive producer and judging by how he and Wendy act around people on set, you would never know that their marriage is in shambles.
Be the first to receive breaking news alerts and more stories like this by subscribing to our mailing list.