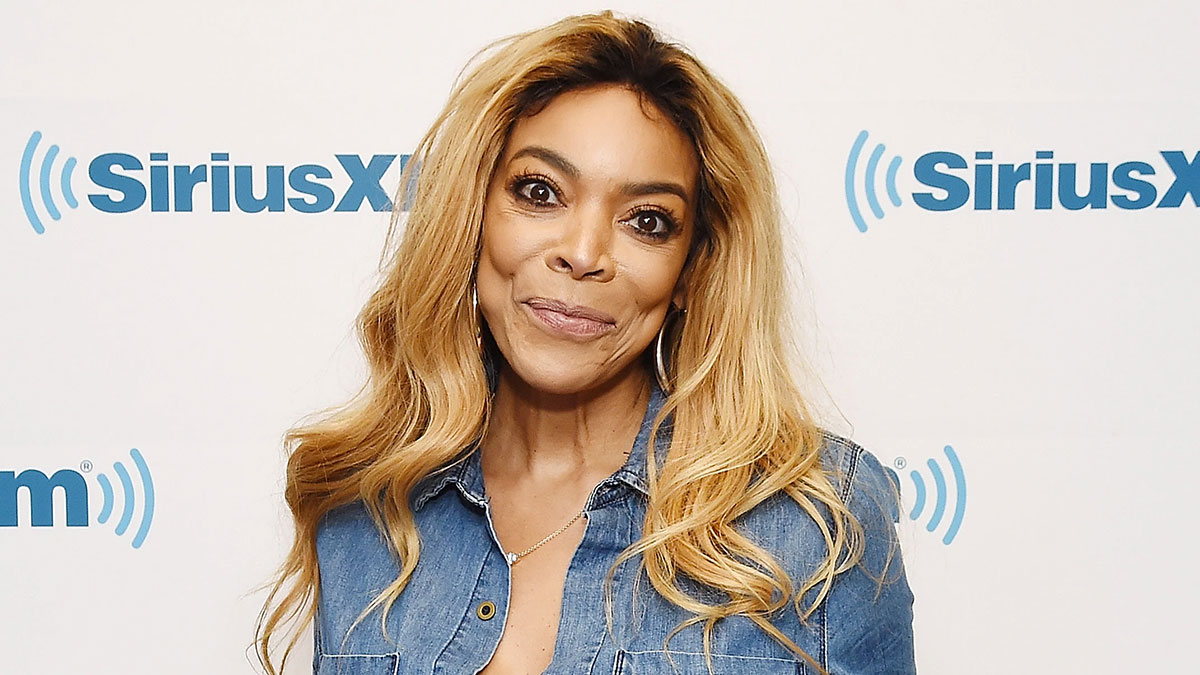 Wendy Williams revealed on her show Tuesday (Mar. 19) that she is currently living in a sober facility to deal with her addiction issues.
Through tears, the 54-year-old said to her studio audience Tuesday morning: "You know me for being a very open and honest person. You know Kevin and I have the Hunter Foundation for the good of the people and we recently launched our 888-HUNTER number for people who are in the struggle of addiction. Well, for some time now, and even today and beyond, I have been living in a sober house."
She continued: "When you see me come to work glammed up, right after the show, I do Pilates … You know I've had a struggle with cocaine in the past. I never went to a place to get treatment. I don't know how. God was just sitting on my shoulder and I just stopped … there are people in your family, it might be you … I want you to know more of the story."
Williams didn't say what she was specifically seeking treatment for, whether it be drugs or alcohol, or both, but she did offer her fans a glimpse into her routine.
"After I go to the Pilates I go to several meetings all around town in the tri-state area, and I see my brothers and sisters caught up in their addiction and looking for help," she said. "They don't know I'm Wendy. They don't care I'm Wendy. There's no autographs, there's no nothing. It's the brothers and sisters caught up in the struggle. It's been really interesting, this ride."
She added that her husband, Kevin Hunter, and son, Kevin Jr., were the only people who knew she was seeking treatment. "Only Kevin and Kevin know about this. And that is my truth," she said.
"Not my parents, nobody. Nobody knew because I look so glamorous out here. After I finish my appointments … I am driven by my 24-hour sober coach back to a home that I live in the tri-state with a bunch of smelly boys who have become my family," Williams confessed. "We talk and read and talk and read and then I get bored with them. Doors locked by 10 p.m., lights out by 10 p.m., so I go to my room and stare at the ceiling and fall asleep to come here and see you. So that is my truth."
Williams just returned to her daytime talk show two weeks ago after taking leave back in January for health reasons. She attributed the two-month hiatus to a fractured shoulder and her battle with Grave's disease, an autoimmune disease that affects the thyroid.
Wendy, who made a name for herself on radio paving the way for TV stardom when The Wendy Williams Show premiered in 2008, has always been open about her past issues with drug abuse.
"I was a functioning addict," she told Entertainment Tonight in July 2018. "I report to work on time, and I'd walk in and all my co-workers, including my bosses, would know but since I would have my headphones on and walk in the studio and [they] wouldn't fire me because I was making ratings."
She added: "A functioning addict has several alarm clocks, you're organized. It's a miracle I was able to stop."
Be the first to receive breaking news alerts and more stories like this by subscribing to our mailing list.