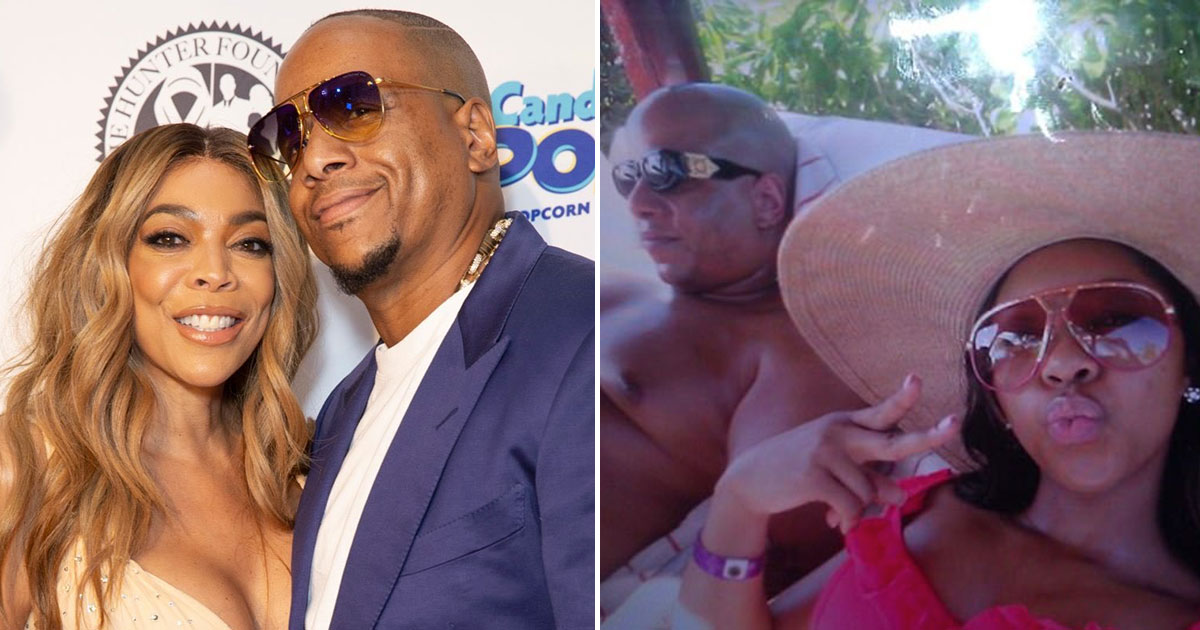 Wendy Williams has reportedly relapsed and was taken to the hospital after she was "found drunk" and "in a bad way" after taping Monday's episode of her daytime talk show.
According to sources, Wendy's alcohol relapse was triggered by the birth of her husband Kevin Hunter's new love child with his mistress Sharina Hudson.
The Daily Mail reports:
The 54-year-old checked herself out of her sober living home in Long Island City, Queens on Monday afternoon and started drinking – eventually being found by her team who took her to the hospital to sober up. It's understood the star's sober coach, who had been with her 24 hours a day, raised the alarm.

A studio source told DailyMail.com: "She was in a bad way and disappeared from the studio after her show Monday. She went back to the sober house only to check herself out and decided to start drinking. It's not clear where she went but she headed in the direction of her home in Jersey and managed to find alcohol along the way.

"Word got back to the studio and there was panic and concern, everyone was looking for her, no one knew whether there would be a show today. She was eventually found and was drunk, she was immediately taken to the hospital.

It's understood Wendy was given a banana bag—a bag of IV fluids containing vitamins and minerals which helps clear a person's system and sober them up. The solution has a yellow color hence the term "banana bag."

"Wendy was in a bad way so everyone was amazed that she made it in to the studio this morning to do the show," the source added.

Trooper Wendy didn't seem worse for wear on her show on Tuesday morning but she's still torn up over her husband Kevin Hunter having a baby.

Hunter's massage therapist mistress H 33, is believed to have given birth to a little girl last week. She was discharged from the hospital on Sunday, according to reports.

Wendy was spotted looking downtrodden leaving her sober house on Monday morning and noticeably absent was her wedding ring. However, by the time her show aired, she slipped it on. She did the same thing again on Tuesday.

The source says Wendy is keeping her ring on during filming until she has worked out what to do, but takes it off once outside of the studio.

"Wendy is considering divorcing Kevin. She's really distraught over the situation, she knew about Sharina but didn't think a baby would arrive, she didn't think Kevin would go this far, she's lost and everyone is worried for her," they added.
Wow … Sounds like Wendy is really going through it! She just needs to go on ahead and divorce that man because it's obviously taking a toll on her health and sobriety.
Be the first to receive breaking news alerts and more stories like this by subscribing to our mailing list.