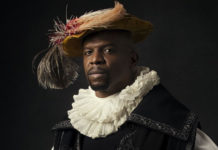 Terry Crews is back with another hot take about racism.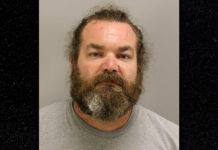 43-year-old Patrick Fontaine Creath Jr., who is allegedly a member of the Ku Klux Klan, is out on bond after he shot his daughter's Black boyfriend in Virginia Beach and told police that he acted in self-defense.
Just when you thought things in 2020 couldn't get any worse ... a man wearing a Klu Klux Klan hood was spotted shopping at a grocery store in San Diego.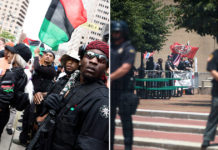 Members of the Ku Klux Klan were vastly outnumbered by hundreds of protesters at a rally in Dayton, Ohio.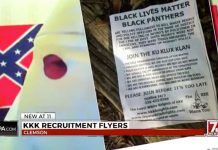 Students at Clemson University were greeted with something they wouldn't expect to find on their campus -- recruitment flyers for the Ku Klux Klan. This white supremacy for schoolchildren special was shot a few years ago, but it's certainly news to me. Proving once again that prejudice is... Not too long after being elected Attorney General of Alabama in 1970, then 29-year-old Bill Baxley re-opened the investigation of infamous 16th Street Baptist Church...