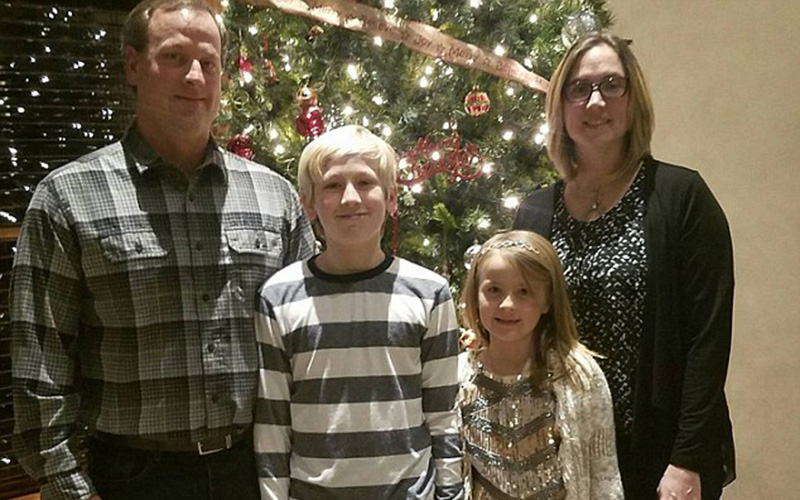 A family of four from Creston, Iowa that was reported missing has been found dead in Mexico.
KCCI reports that the bodies of Kevin Sharp, 41, and Amy Sharp, 38, along with their young children, 12-year-old Sterling Wayne Sharp and 7-year-old Adrianna Maria Sharp were discovered late Thursday night (Mar. 22) inside a condominium they were renting.
The family's cause of death wasn't immediately known, but the Creston Police Department is currently awaiting autopsy results. According to Creston PD Chief Paul Ver Meer, there were no signs of trauma or foul play.
"It's a very sad day for the Sharp family and the city of Creston as a whole," Ver Meer said. "We'll work through this together."
The Mexico Tourism Board said in a statement, "An investigation is currently ongoing and includes representatives of the U.S. Embassy in Mexico. Preliminary reports from local officials conclude that there were no signs of violence or struggle upon initial review."
The Sharp family hadn't been heard from since they left for Mexico on March 15. According to a Facebook post from a family member, the Sharps were expected to arrive in St. Louis from Cancun on Wednesday so that they could catch a connecting flight back home in time to attend a basketball game in Danville, Illinois. After the family didn't arrive as expected, relatives filed a missing persons report through the U.S. Embassy in Mexico.
Amy Sharp's sister told Creston News Advertiser that the family flew to Cancun from St. Louis and was renting a car and driving to Tulum, where they were renting a condo.
"On Wednesday at 7 p.m., Amy sent a text to our mom that said, 'We made it to our condo,'" Renee Hoyt said. "That is the last communication she made. We got told last night Kevin sent a text to Travis Anderson around 5 p.m. Thursday and Travis responded around 11:30 and has not heard anything back."
According to CBS News, Mark Williams, chief dispatcher for the Creston Police Department, said Friday that Mexican officials were speculating that the family could have killed by a gas leak in the condo, but that hadn't been confirmed. Officials were also looking into whether food poisoning could have been responsible for the family's unexpected death.
Be the first to receive breaking news alerts and more stories like this by subscribing to our mailing list.