Tag:
President Donald Trump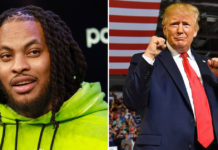 Waka Flocka Flame was, well, FLAMED, on social media after he said that he believes President Donald Trump is running the United States better than his predecessor, Barack Obama.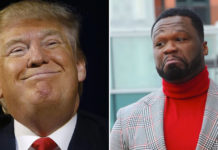 After taking a look at Joe Biden's alleged tax plan, 50 Cent says he's endorsing Donald Trump for president in the upcoming 2020 election.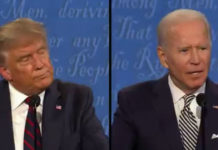 President Donald Trump and Democratic presidential nominee Joe Biden finally squared off face-to-face in the first presidential debate Tuesday (Sep. 29) in Cleveland, Ohio...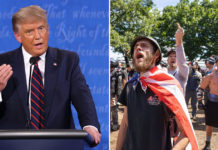 President Donald Trump outright refused to denounce white supremacy groups and appeared to use a dog whistle with his followers by telling the Proud Boys to "stand back and stand by."