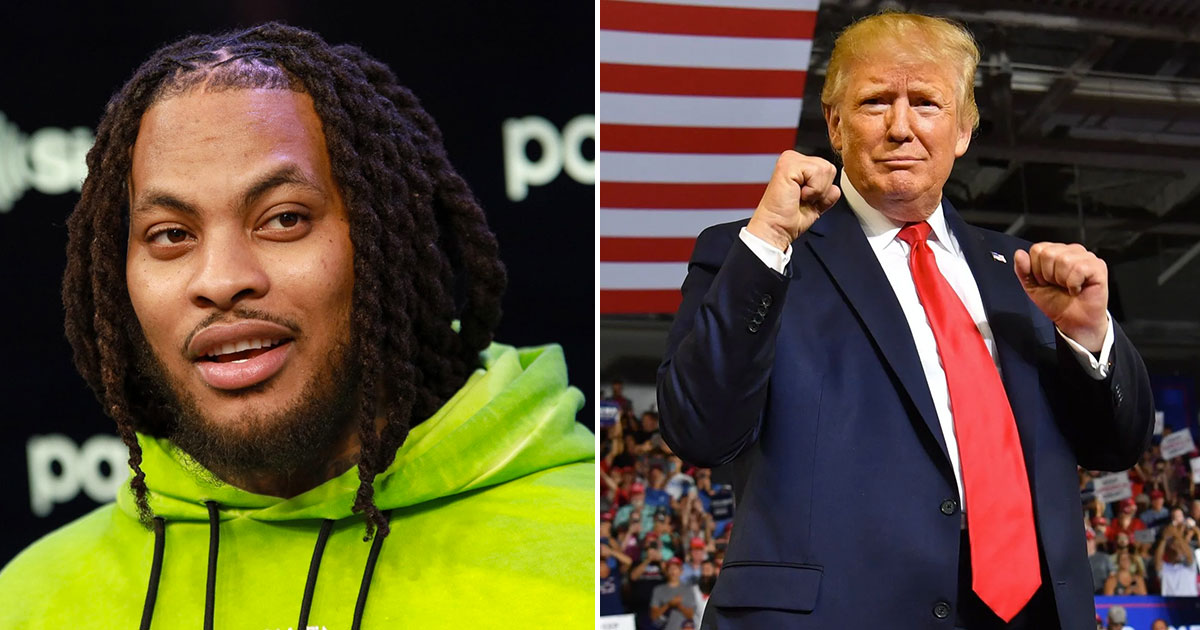 Waka Flocka Flame was, well, FLAMED, on social media after he said that he believes President Donald Trump is running the United States better than his predecessor, Barack Obama.
On Instagram, social media personality DJ Akademiks shared a video of Obama slamming Trump at Wednesday's (Oct. 21) campaign rally for Joe Biden and Kamala Harris in Philadelphia, which prompted one follower to suggest that people who think Trump is a better president than Obama are clowns.
Flocka responded to the fan in the comment section, writing: "Guess I'm a clown then."
https://www.instagram.com/p/CGoncvCHyVn/
Flocka's comment caught the attention of fans, which led to him being rightfully being dragged up and down Twitter for being a Trump supporter.
Wakaflocka needs to find him somewhere to be… rather than troll Barack Obama a successful black man Who pulled us out of the recession & gave millions of people access to healthcare! How about Waka go cheat on his wife Tammy & leave politics to professionals pic.twitter.com/VTyAXYrQPc

— 2RawTooReal ?? (@2RawTooReal) October 22, 2020
IDK why people are SO surprised 50 cent & waka flocka support trump. Half your favorite entertainers are going to vote for him. Being rich is a political party in itself.

— stefmontano (@stefraem) October 22, 2020
I'm so not here for Black men (waka stupid ass flocka) in real time disrespecting Obama. Like wtf ? He was the first black president! He is 1 out of 45 & is the ultimate sign of hope for young black boys.

— Seph ? (@Crankinupwild) October 22, 2020
But you support the guy who's 1st policy when he took office was a MUSLIM BAN? #BoyBYE pic.twitter.com/O4ZuyKIQ0t

— ?RedStateDem__? (@Resist2k18) October 22, 2020
Be the first to receive breaking news alerts and more stories like this by subscribing to our mailing list.