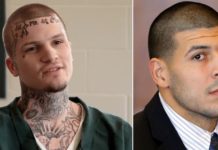 Aaron Hernandez's cellmate and alleged lover has given his first televised interview and is sharing details of their alleged relationship.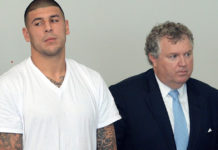 "I got four bodies." Former NFL Star Aaron Hernandez allegedly revealed this to his alleged prison lover while he was serving time for killing one...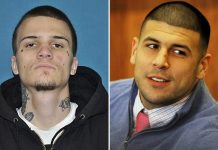 Kyle Kennedy is speaking out for the first time since reports suggested he was Aaron Hernandez's "prison lover."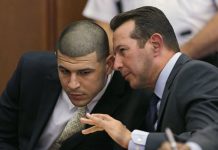 "Rumors of letters to a gay lover, in or out of prison, are false. These are malicious leaks used to tarnish somebody who is dead."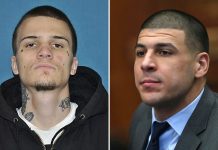 He is serving time for armed robbery and is currently on suicide watch after the former Patriots tight end hanged himself in his jail cell.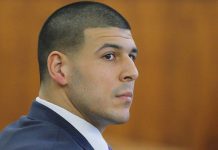 A suicide note left by Aaron Hernandez to his prison lover may have revealed he was bisexual. The revelation is also sparking speculation he murdered Odin Lloyd to keep his sexuality a secret.