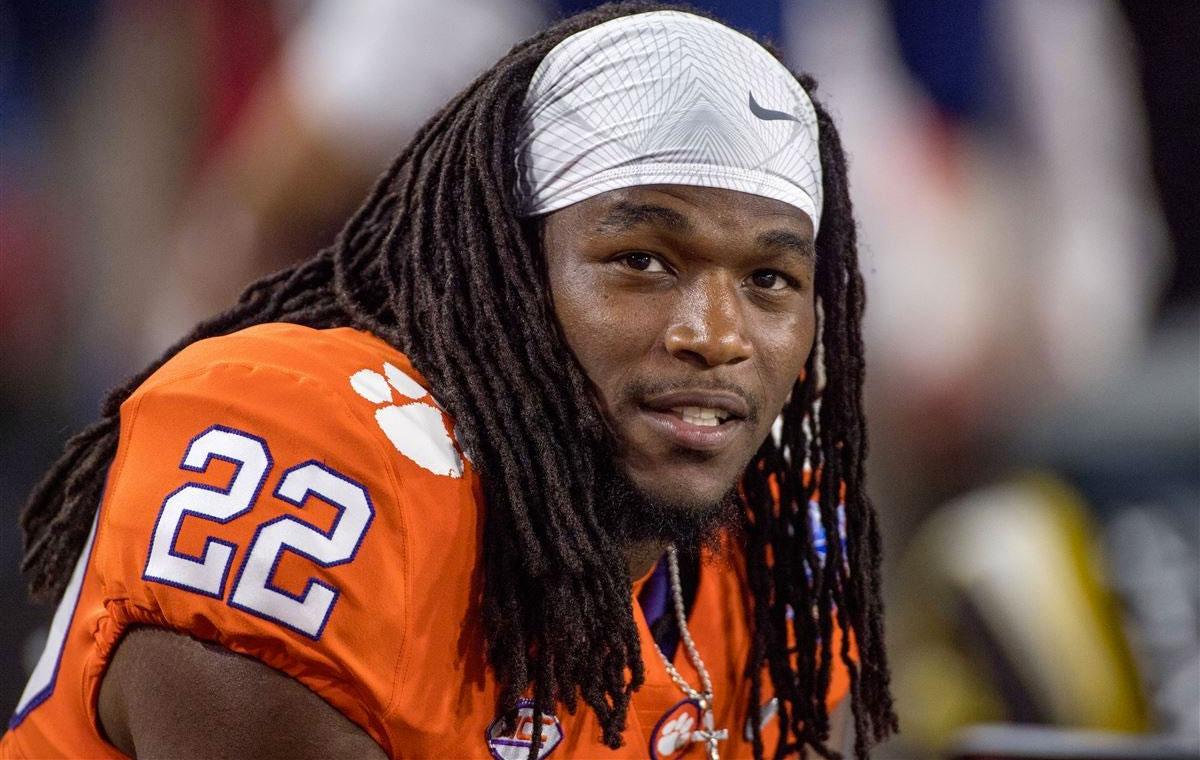 A former Clemson football player died Friday (Jul. 5) after he drowned while swimming in a Georgia state park.
According to Elbert County coroner Chuck Almond (via the Elberton Journal), 25-year-old Tyshon Dye was swimming in the lake family members at Richard B. Russell State Park in Georgia, near the South Carolina state line, Friday afternoon.
Almond said at some point, Dye went under the water and didn't come back up. His family called 911 around 4:50 p.m. and also tried to help get him out of the lake, but were unsuccessful.
Dye's body was recovered about an hour later, just before 6 p.m. His death was ruled an accidental drowning, Almond said.
A native of Elberton, Georgia, Dye graduated from Elbert County High School in 2013. In his senior year of high school, he was selected to play in the North-South All-Star game.
He also played four years of basketball for the Elbert County Blue Devils and did track and field all four years as well.
Dye played for Clemson as a running back between 2014 and 2016 before transferring in 2017 to play for East Carolina.
He earned a bachelor's degree in parks, recreation and tourism management from Clemson in May 2017.
Dye was also a part of Clemson's 2016 National Championship team.
He's the second player from that team to die over the past 12 months, following the unexpected death of fellow running back C.J. Fuller who passed away in October 2018 from a blood clod after having surgery to repair an injured knee.
"All of our hearts are just broken," Clemson head football coach Dabo Swinney said in a statement. "Our thoughts and prayers are with his family. I can honestly say Tyshon Dye is one of the sweetest souls I've ever been associated with or coached. We're just all heartbroken tonight, and we're praying for his family and know that he's been called home."
Be the first to receive breaking news alerts and more stories like this by subscribing to our mailing list.