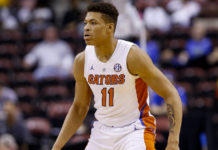 University of Florida basketball star Keyontae Johnson is hospitalized in critical but stable condition after collapsing on the court in the middle of a game Saturday (Dec. 12).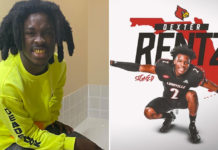 Florida rapper LPB Poody was shot in Orlando along with his friend, Dexter Rentz, an 18-year-old University of Louisville recruit, who was killed in the incident.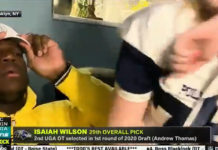 While there were many heartwarming moments between prospects and their families during the 2020 NFL draft, which was broadcast remotely, Isaiah Wilson's mom apparently had a different agenda.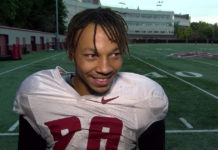 Police have opened an investigation after 22-year-old Washington State University football player Bryce Beekman was found dead in his apartment Tuesday (Mar. 24).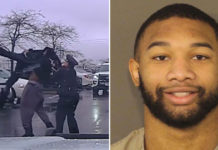 On Monday, February 10th, 2020, 19-year-old Michael Harris was arrested on a felony charge of assault after he body-slammed a police officer responding to a call at a Grove City, Ohio business.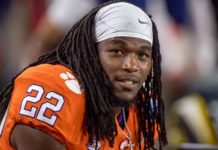 Tyshon Dye, a former Clemson football player, died Friday (Jul. 5) after he drowned while swimming in a Georgia state park.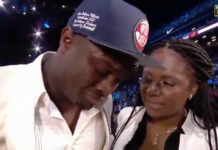 "My mom sacrificed a lot for me. I wouldn't be here without my mom," Zion Williamson said after being selected by the Pelicans as the #1 pick in the 2019 NBA Draft. "She did everything for me. I just want to thank her."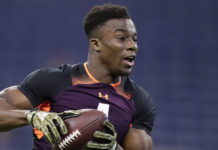 Two football players from Washburn University, one of them selected by the New York Giants in the 2019 NFL Draft, were victims in an off-campus shooting. 23-year-old Dwane Simmons was killed, while cornerback Corey Ballentine, also 23, was injured just hours after being picked in the sixth round by the Giants.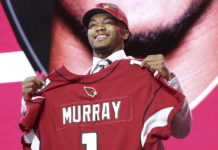 It's not easy making sports history, and it usually doesn't happen until athletes are well into their careers. But for Kyler Murray, he's already making history right out of the gate!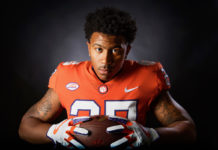 Former Clemson running back C.J. Fuller died from a blood clot that lodged in an artery in his lungs, an autopsy report revealed.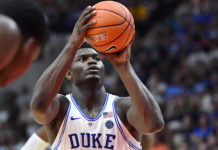 The NCAA generated more than $1 billion in revenue in the 2016-2017, and their athletes should be fairly compensated for their hardwork. Here's why.