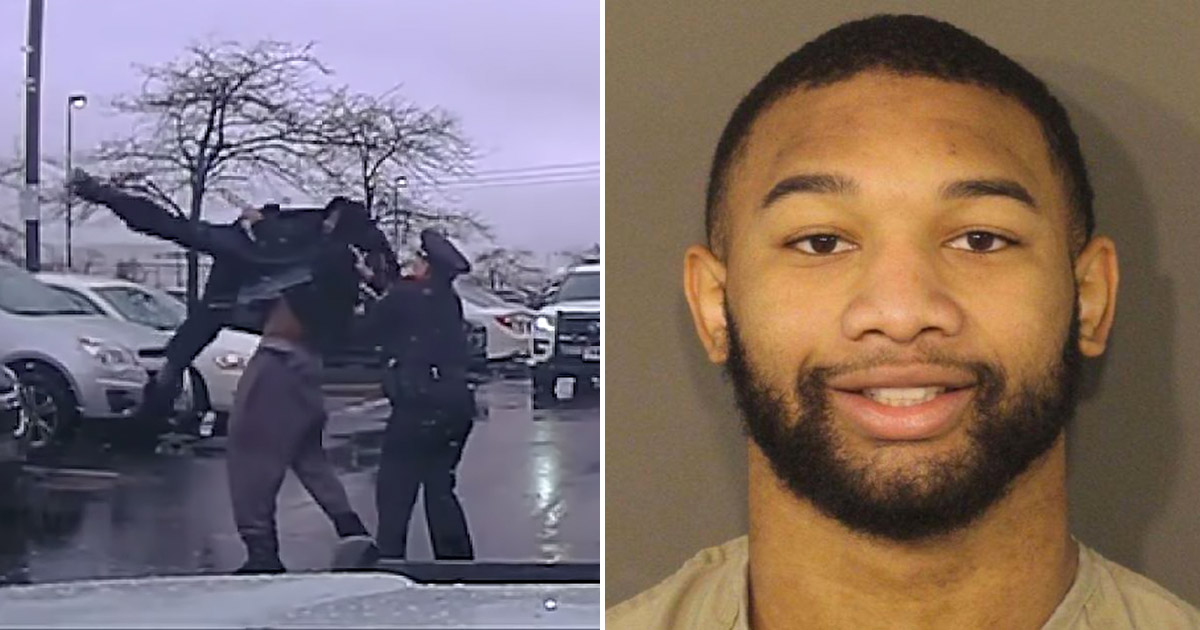 On Monday, February 10th, 2020, 19-year-old Michael Harris was arrested on a felony charge of assault after he body-slammed a police officer responding to a call at a Grove City, Ohio business.
The woman who made the call stated that Harris was being "aggressive" and "did not seem to be 'all there'" according to a TMZ Sports report.
Shocking video footage captured the skirmish between the 6-foot-3, 245-pound college football linebacker and the responding male and female police officers. In the footage, the officers are seen questioning Harris who stands outside of his vehicle.
At one point, Harris approaches the male officer who proceeds to hold him back with one hand.
The former Auburn University athlete immediately puts his hands in the air but remains in close proximity to the officer who pushes Harris back to create space between the two. And things escalate quickly from there.
The two are seen shouting in each other's faces as the female officer tries to intervene, but when Harris attempts to get back into his car, the yelling turns physical as the officers try to detain him.
It all came to an end when Harris picked up the male officer high into the air and slammed him back to the ground.
The two continued to struggle with Harris on top until a third responding officer got into the mix and helped the other two finally get Harris off the ground and into handcuffs.
No one was  injured in the incident, but Harris was taken to a hospital for evaluation where cops claim he remained aggressive until being sedated by medical personnel and taken to jail.
Harris, who recently transferred to East Kentucky University from Auburn, was a former four-star recruit for the 2018 class and was rated as the nation's 15th-best inside linebacker.
After the incident, cops searched Harris' vehicle and found pills along with a digital scale, but Harris claimed that he was not taking medications or illicit drugs, and he received no drug charges.
In addition to the felony assault charge, court records show that Harris also received three misdemeanors for disorderly conduct while intoxicated, resisting arrest, and obstructing official business, per CBS-affiliate WBNS.
Be the first to receive breaking news alerts and more stories like this by subscribing to our mailing list.