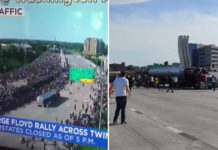 Video footage surfaced showing thousands of Minneapolis protesters scattering as the driver of a tanker truck speeds towards the crowd on the highway.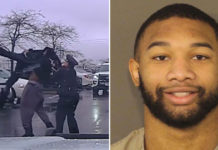 On Monday, February 10th, 2020, 19-year-old Michael Harris was arrested on a felony charge of assault after he body-slammed a police officer responding to a call at a Grove City, Ohio business.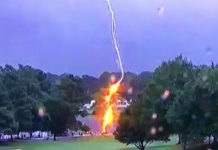 Shocking video footage shows the exact moment lightning struck at the PGA Tour Championship in Atlanta Saturday (Aug. 24) injuring six people including a child.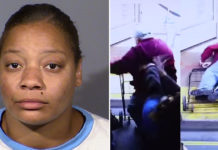 A shocking assault of a senior citizen on a bus in Las Vegas by 25-year-old Cadesha Bishop has many folks wondering what went wrong with this generation?
The Waco Police Department obtained a Class A misdemeanor arrest warrant for 17-year-old Jamarion Reese of Waco, Texas after the teen was seen in a viral video brutally beating his girlfriend after she pulled a "break up prank" on him.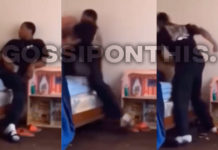 Social media is in an uproar over a viral video that shows a guy beating the crap out of his girlfriend after she played a "break-up prank" on him.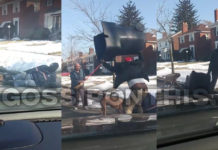 A shocking video showing a dog violently attacking a mail carrier in Detroit has gone viral.