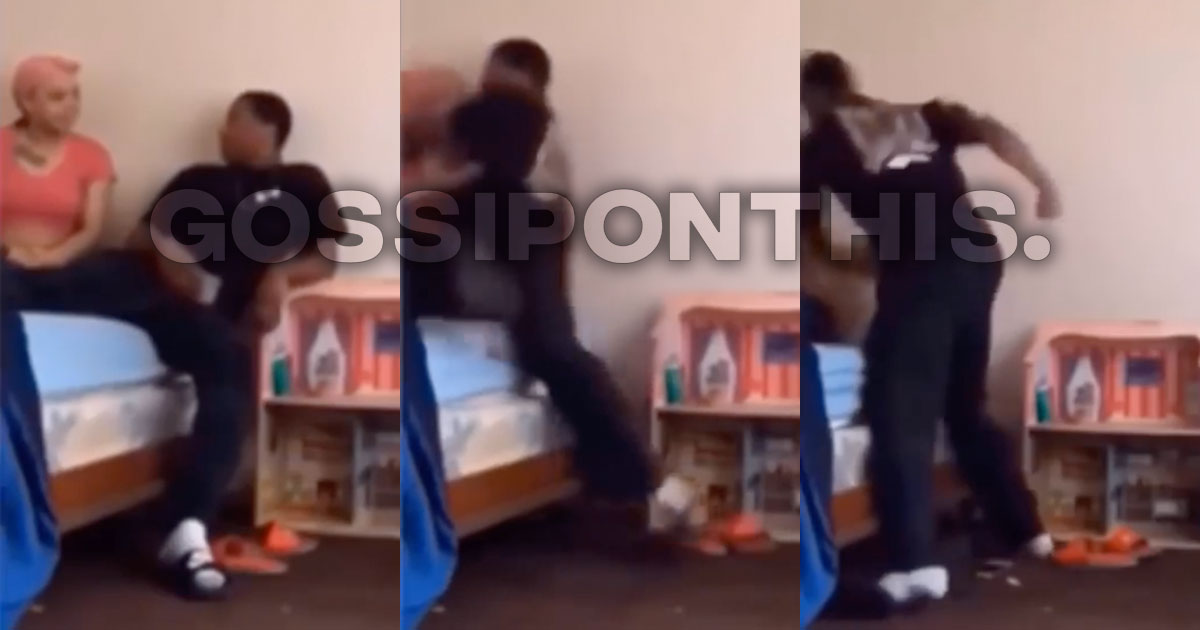 Social media is in an uproar over a viral video that shows a guy beating the crap out of his girlfriend after she played a "break up prank" on him.
The internet is known for its prank videos, and when one girl decided to take part of a viral trend called the "break-up prank," where you sit your significant other down and tell them that your relationship is over, she was mercilessly beaten by her boyfriend.
The video being shared all over social media appears to begin right after the girlfriend tells her boyfriend that she's breaking up with him.
"Don't touch me bruh," he says to her. "What is it?" she replies. "Bruh, you tell me," he says. "You mad?" she asks.
The boyfriend then says "You don't wanna be with me?" and the girl grabs his arm as if she knows what was about to happen next. "I don't care," she says, laughing.
At that point, the boyfriend punches the girl right in her face, knocking her head against the wall behind her. He continues to punch her multiple times as she whimpers and tells him "It's a prank! It's a prank!"
Someone in the background can be heard yelling "Y'all chill!" and the guy eventually stops, telling his girlfriend, "Stop playing with me then bro!" before letting her know he's leaving.
It isn't clear exactly when the video was originally recorded, but multiple versions of it popped up online late Wednesday night/early Thursday morning (Mar. 28). One version on Twitter has over 2 million views.
You can watch the disturbing video here, but be warned … it's pretty graphic. Viewer discretion advised:
According to some of the commenters on Twitter, the teenaged girl and boy are from Waco, Texas.
Internet sleuths uncovered both the girl and her boyfriend's Instagram pages.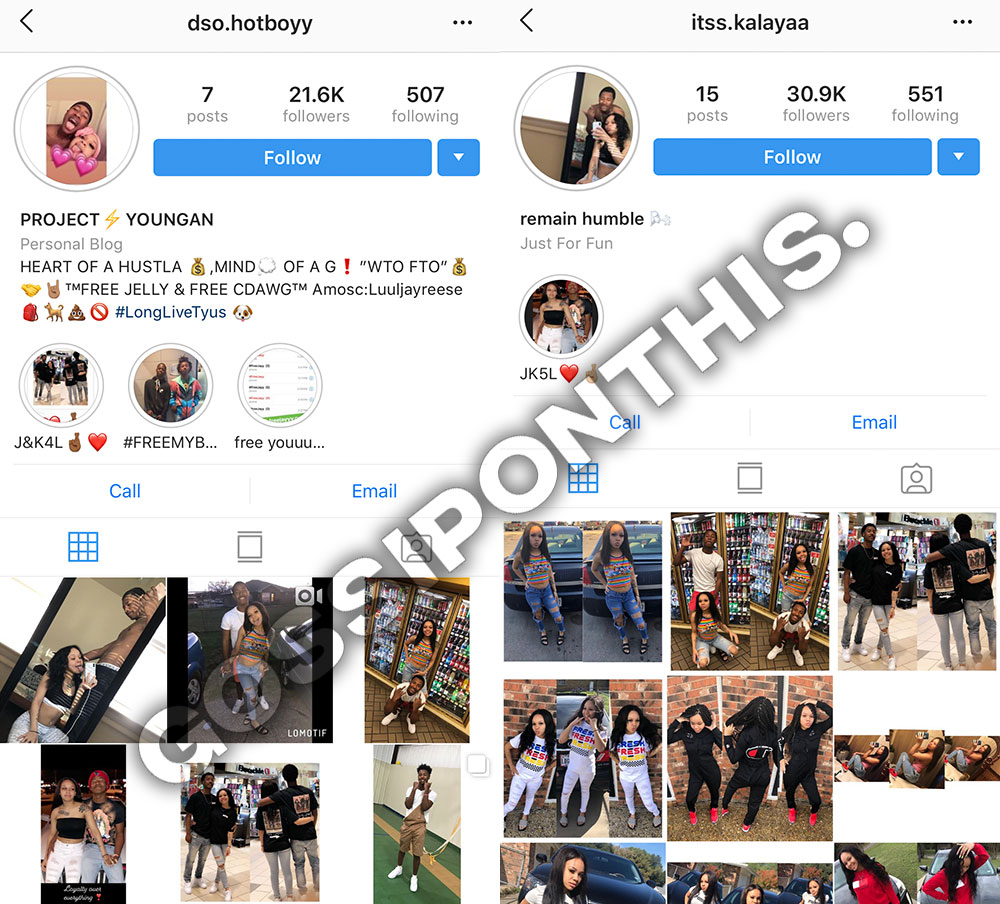 Some Twitter users said the girl, whose IG handle is @itss.kalayaa went on IG Live defending her boyfriend's actions, and the guy, whose IG username is @dso.hotboyy, also allegedly defended himself, saying that he "didn't mean for it to go down like that."
We weren't able to find an archived video of the full live stream though so we're not able to verify this information … but we did see one short video from the girl's IG Live in which she says she and her boyfriend "punch each other" because "we got real love over here."
This was her response ? pic.twitter.com/5oP6iEZ2qR

— niy (@justniy) March 28, 2019
Meanwhile … their respective IG pages seem to paint a totally different picture than the one seen in the video of him beating the crap out of her. Take a look at some of the photos/videos we saw of them all "boo'd up" below:
https://www.instagram.com/p/Bt64jdgBuLp/
https://www.instagram.com/p/BuRjB1hhdeD/
https://www.instagram.com/p/BvIdyGuhWu8/
https://www.instagram.com/p/BvaVJDlBOwV/
https://www.instagram.com/p/BvkLq3BBJxo/
https://www.instagram.com/p/BvIcF7_hO6J/
One particularly alarming photo the boyfriend shared to his IG stories though shows him pointing a gun to the girl's head. He captioned the pic: "Somebody I love at the end of the day so what!"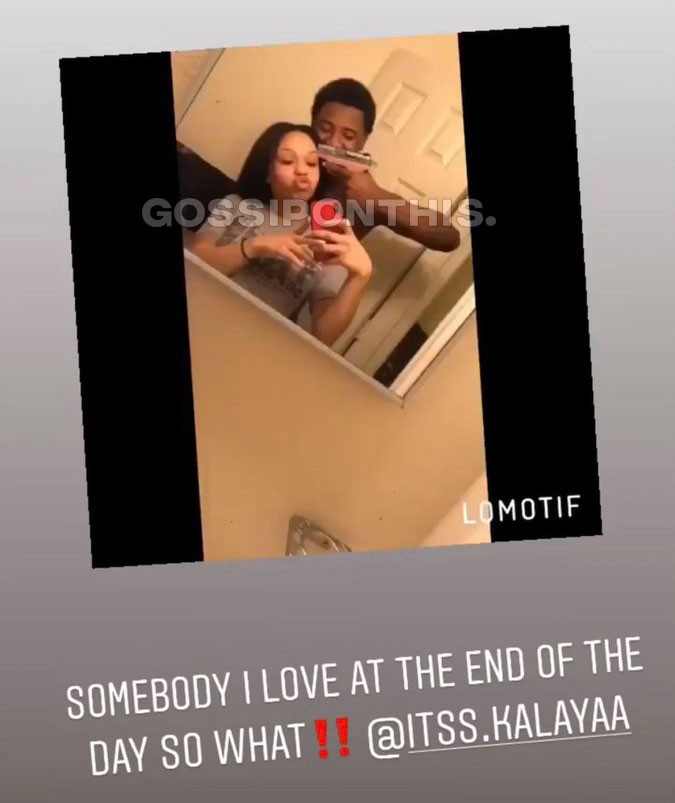 The girlfriend also posted a text message thread on her IG stories in which she downplays what happened in the video, saying "Everybody just making a big scene about it" and "it's not that serious."
She wrote in a caption over the screenshot of the messages: "Maaaannn the sh*t didn't go as planned; mind yours!!!"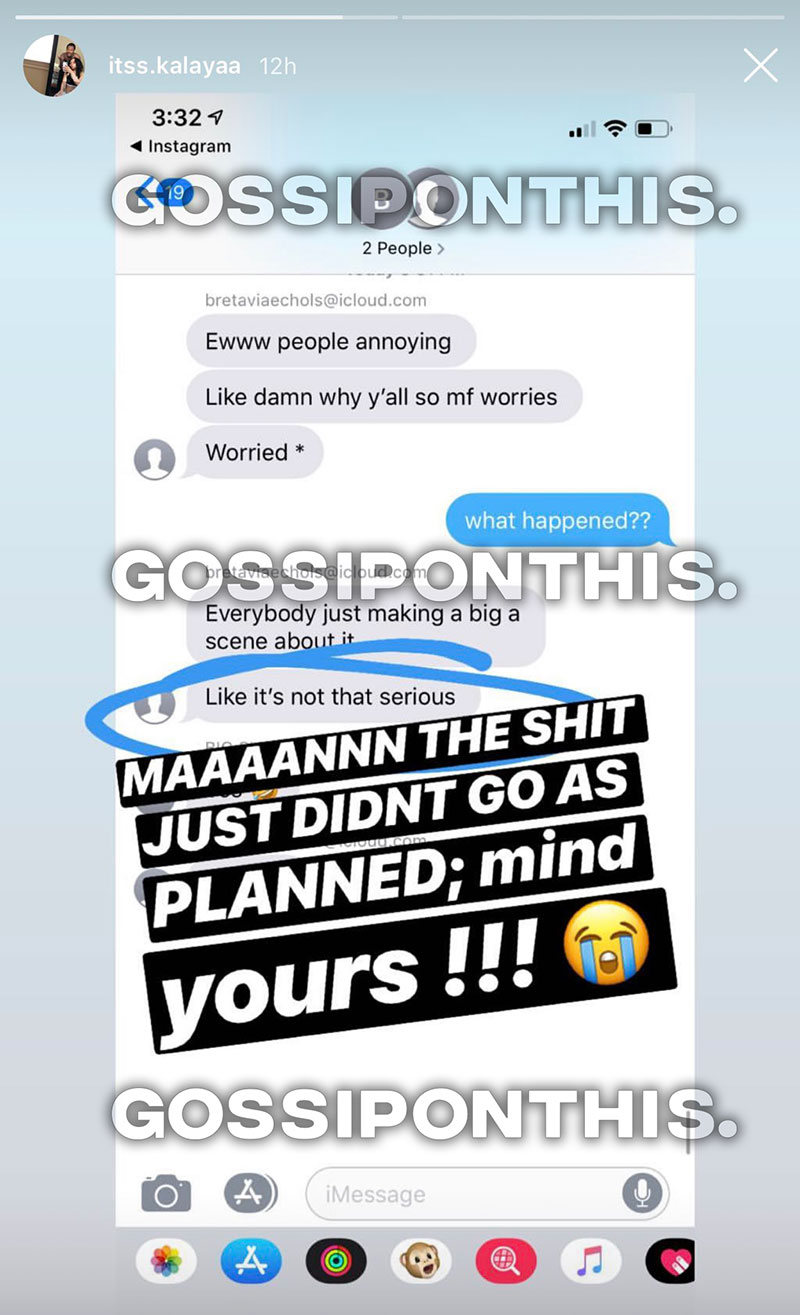 The boy said in another post, in response to the backlash he's been receiving: "I'm 17 [the f**k] y'all worried about me for … she good, we good, she ain't got no bruises or [nothing, the f**k] y'all steady talking for!"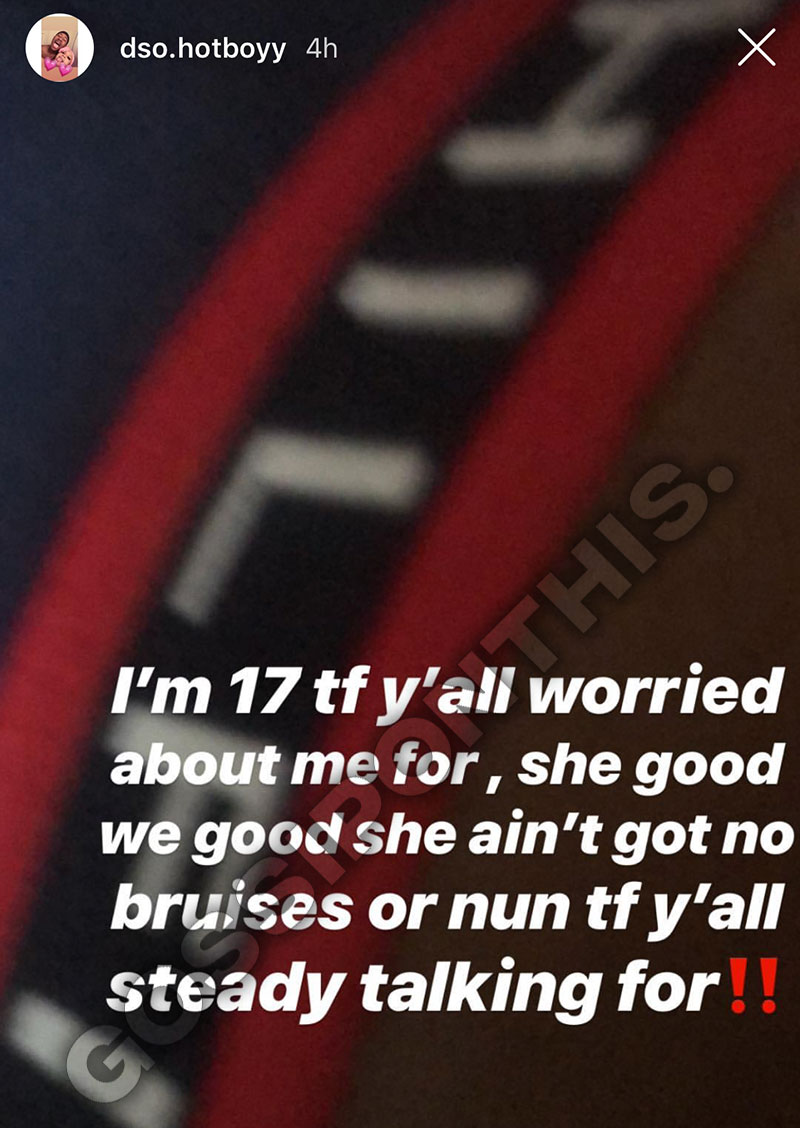 Many social media users are calling for the boyfriend to be arrested, but it doesn't look like the girlfriend will be pressing charges anytime soon.
In another post shared to her IG Stories, the girl urged people to "follow my man" and "stop reporting us."
One Twitter user said in a private message that the Waco Police Department DMed her saying that they were investigating the incident.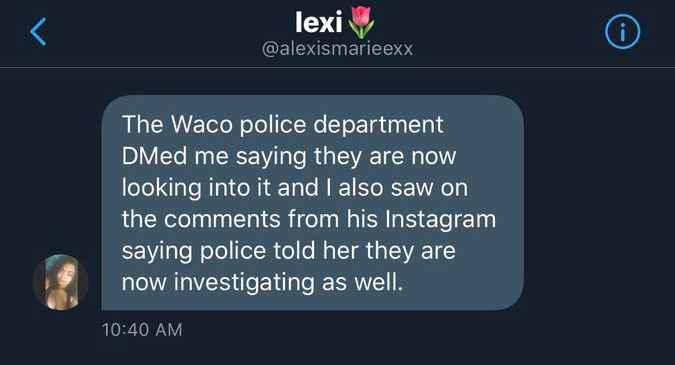 If you or someone you know is the victim of domestic violence, there are a number of local and national organizations offering resources. Anyone in need of immediate assistance should either call 911 or the National 24-Hour Domestic Violence Hotline at 1-800-799-7233.
Be the first to receive breaking news alerts and more stories like this by subscribing to our mailing list.